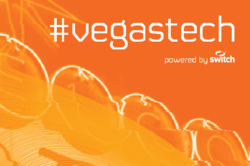 Sharing the VegasTech energy with the SXSW community in Austin is going to be amazing for spreading our community's vision.
LAS VEGAS, NV (PRWEB) January 16, 2013
With South by Southwest (SXSW) just two months away, the VegasTech presence at the Interactive portion of the festival continues to grow as Tech Cocktail and the Downtown Project join the community effort.
Tech Cocktail joins as VegasTech's media partner. The company will use a portion of the 800-square-foot tradeshow space to record interviews with key event speakers and capture the spirit and energy of the tradeshow floor. CEO Frank Gruber will also emcee the VegasTech networking cocktail party, introducing startup sponsors and their presentations.
"SXSW has been a pinnacle event for Tech Cocktail over the past few years. In 2013 we're even more excited to be expanding our events and coverage by working with VegasTech at the event," said Gruber. "It's impressive to see how a small, independent group of organizers is bringing attention to the Las Vegas tech community – and that's something other startup scenes could emulate."
In addition to the tradeshow stand and the networking cocktail party, community organizers are also planning a large-scale evening event that is recognized and promoted as an official SXSW party. Hundreds of Las Vegas residents are already signed up to attend the festival, representing the city's emerging tech scene en masse.
"We're excited to see the VegasTech community highlighted at SXSW, especially since these events grew organically from the community. Sharing the VegasTech energy with the SXSW community in Austin is going to be amazing for spreading our community's vision," says Zach Ware of the VegasTechFund.
Ware and the Tech Fund are part of the Downtown Project, which today also announces its involvement as a Community Sponsor. The Downtown Project will share its mission of transforming Downtown through support of tech startups as well as education, small business and real estate development.
Other supporters to date of VegasTech at SXSW include headliner Switch; startup sponsors Alice Receptionist, Rumgr, Tracky, and Tabeso; and community sponsors Technology Business Alliance of Nevada (TBAN) and Fuller Street Productions.
About Tech Cocktail
Tech Cocktail is a media company and events organization for startups, entrepreneurs, and technology enthusiasts. Since 2006, its goal has been to amplify local tech communities and give entrepreneurs a place to get informed, get connected, and get inspired. Tech Cocktail dedicates itself to covering news, how-to's, up-and-coming startups, and industry trends online, and hosting events in over 20 cities in the US and abroad.
About Downtown Project
Downtown Project is a group of passionate people committed to helping to transform Downtown Las Vegas into the most community-focused large city in the world. The organization has allocated $350 million to aid in the revitalization of Downtown Las Vegas through investments in real estate, education, small businesses, and tech startups. Downtown Project aims to accelerate community and co-learning through the serendipitous interactions of the people of Downtown Las Vegas.
About Think Vegas Tech, Inc.
Think Vegas Tech is a community-organized non-profit geared towards events and promotions of Las Vegas based tech companies, with the goal of encouraging other tech startups and entrepreneurs to consider Las Vegas for their respective companies.