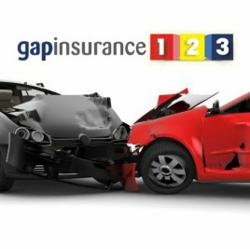 Vehicle Replacement Insurance is fast becoming the Gap Insurance product of choice for the new car buyer
Wirral, UK (PRWEB UK) 7 December 2012
Leading Gap Insurance provider, GapInsurance123, have released a new guide into the newest form of Gap Insurance protection. Vehicle Replacement Insurance has been developed in the last few years, to provide added financial cover for those motorists concerned with replacing their vehicle in the aftermath of it being written off by a motor insurer.
As with all new products there can be some misunderstanding and concerns, but GapInsurance123 have provided new information aimed at making the VRI product clearer for all. Director of Aequitas Automotive, who own the GapInsurance123 brand, explained why the guide has been produced.
"Vehicle Replacement Insurance is rapidly becoming the Gap protection of choice for UK motoring consumers. When compared to other products on the market then there is little doubt that it can be considered the most comprehensive provision of protection available today.
Of course we recognise that with any new product to market that there needs to be new information to explain the benefits of cover. GapInsurance123 hopes that the new guide to VRI Gap Insurance will provide that.
The basis of the cover, and its additional benefits above say Return to Invoice, is that it not only provides protection for the potential depreciation of your current vehicle but also the cost of having to replace it.
However, like all insurance there are terms and subtleties that may not be immediately apparent. Our GapInsurance123 guide will provide vital information on areas as picking a claim limit or how policies can differ in the method of settlement."
The director of Aequitas Automotive also confirmed that the guide on Vehicle Replacement Insurance was just the first of a series planned by the company.
"Aequitas was proud to be recognised as one of the leading providers of Gap Insurance in the UK by Which in 2012. We do understand that this honour means that we have to be at the forefront of providing a knowledge base for consumers. The Vehicle Replacement guide is just one of series we will provide over the coming months."