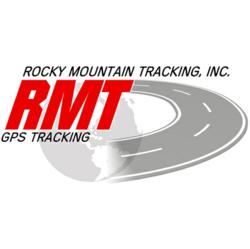 show vehicle enthusiasts what RMT vehicle tracking devices can do, and how RMT devices can prevent vehicle theft
Fort Collins, Colorado (Vocus/PRWEB) March 22, 2011
Leading GPS vehicle tracking company, Rocky Mountain Tracking, will attend this year's Denver Auto Show. Rocky Mountain Tracking will be showcasing an array of specialized GPS tracking devices.
The Denver Auto Show will kick off on March 30, 2011 at 6pm (MST). Along with all the best and biggest vehicle manufacturers, Fort Collins-based GPS tracking company, Rocky Mountain Tracking, will be on-site.
Rocky Mountain Tracking GPS experts will display a number of GPS tracking devices at the Denver Auto Show including RMT's best-selling Smart Tracker, a vehicle recovery system. RMT representatives will also be exhibiting the newest addition to the RMT lineup: the Ghost Rider (one of the world's smallest GPS trackers).
Both the Smart Tracker and the Ghost Rider are an ideal way to ward off auto thieves. RMT GPS tracking experts will demonstrate how these (and other) devices work to auto show attendees. Those who attend the Denver Auto Show will also have a chance to learn how RMT"s renowned NavIQ software works.
The 2011 Denver Auto Show will feature the newest vehicle models, classic cars, a Ferrari showcase, and many more attractions for the whole family. Each year, America's longest running auto show (since 1902) draws thousands of auto enthusiasts.
This year, Rocky Mountain Tracking plans to "…show vehicle enthusiasts what RMT vehicle tracking devices can do, and how RMT devices can prevent vehicle theft" (RMT President, Brad Borst). This will be Rocky Mountain Tracking's first time at the Denver Auto Show.
To learn more about the Denver Auto Show, please visit http://www.paragonexpo.com/index.php/DE-General/. To find out more about Rocky Mountain Tracking or any of RMT's GPS tracking devices, please visit http://www.rmtracking.com.
###