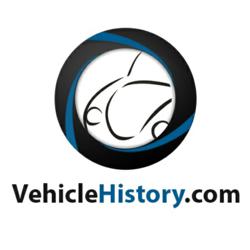 The book will provide customers with a more comprehensive overall context of the used car business.
New York, NY (PRWEB) February 21, 2013
VehicleHistory.com is in the process of creating a page guidebook that will be distributed to everyone who purchases a vehicle history report from their organization, company officials said yesterday.
"We don't simply want to provide people with public information," a company representative said. "We want them to really understand the used car business, so that whether or not they are a buyer or a seller they can make the best choices possible."
The book will contain information about how to prepare your car before you sell it, what to look for when buying a used car, and the best ways to negotiate in the marketplace.
The company's main business is selling vehicle history records to people buying a used car so they can verify that the mileage hasn't been changed, know how many owners the car has had, and make sure it hasn't been totaled after a natural disaster. The book will provide them with a more comprehensive overall context of the used car business.
"We have real experts in the used car industry working with us on this book," the representative said. "It's going to have the most up to date, reliable information possible. This will help both buyers and sellers in the long term. Used car sales can be tricky to having informed consumers is essential."
About VehicleHistory.com:
VehicleHistory.com provides online vehicle history report services for used car buyers and sellers in North America. VehicleHistory.com is most reliable way for customers to get background material on the cars they are interested in purchasing with one of the largest databases of used car information in the United States. VehicleHistory.com has had millions of vehicle history reports purchased from their online database. Contact VehicleHistory.com customer service 24/7 through live chat or by calling toll free 1-855-395-6395.