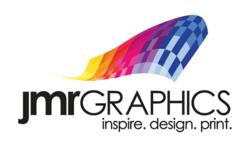 Central Islip, NY (PRWEB) June 14, 2013
On June 14, nationwide vehicle wraps manufacturer JMR Graphics comments on Clear Channel Outdoor's new social media campaign that will launch at the Cannes Lions International Festival of Creativity.
According to an article on MarketWatch.com, Clear Channel Outdoor, one of the largest outdoor advertising companies in the world, is launching a social media campaign on June 16th at the Cannes Lions International Festival of Creativity. The campaign will center around the live creation of the world's "first hand-painted micrography billboard on the Promenade de la Croisette in Cannes, generated entirely by tweets. The campaign was designed to ignite conversation and debate about realizing creative potential."
The Twitter-based marketing program designed by the outdoor advertising company will "seek to spark debate and share the best in creative thought leadership against the backdrop of a global, real-time and increasingly digitally-connected world." The best tweets from each day's #canvas debate will be collected and used to create a live, hand painted mural using the artistic form of micrography which is the technique of using text to form an image when viewed at a distance, creating an interplay between the text and the image. It will be painted by three world class artists.
TJ Pannell, representative from JMR Graphics, a nationwide truck wraps manufacturer, commends the outdoor advertising company for their out-of-the-box thinking.
"Advertising is an ever-changing industry and it is important to be thinking out of your comfort zone when creating new advertising campaigns. What Clear Channel Outdoor is doing is a great example of blending the increased visibility of an outdoor campaign with a nontraditional strategy to create mass awareness."
Paul Evans, Marketing and Planning Director for Clear Channel International, told MarketNews.com, "By engaging key influencers and some of the most innovative minds in the global creative and advertising community and beyond, our program will not only inspire and rally extraordinary thought leadership, but we will go on to create a one-of-a-kind social media-fuelled piece of art. There cannot be a better real-world demonstration of how outdoor and social media are perfect partners."
JMR Graphics is an award winning Nationwide 3M Certified Manufacturer of Graphics for over a quarter of a century. We specialize in branding companies through Fleet Graphics, Vehicle Wraps, Architectural Wall Graphics, Promotional Window Clings, Floor Graphics, Event Signage and much more. We offer a variety of 3M Graphics Films, which are specially designed for most surfaces that require a changeable, short and long-term application. Our exceptional "Turn Key Service" is backed with a 3M MCS Warranty to give you peace of mind when you need optimum performance for the intended life of your graphics. With our state-of-the-art, cutting-edge facility we inspire our clients by providing creative design, custom-printed graphics and handle a network of nationwide installers. JMR Graphics provides expert capabilities and capacities needed to meet any graphic challenge.