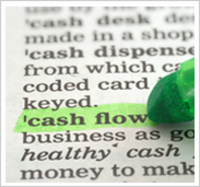 Violation of the government's prohibition against doing business with companies or individuals on one of these watch lists can result in extremely large fines and penalties, including loss of export privileges or prison
Los Angeles, CA (PRWEB) November 15, 2010
The New Vendor Screening Program, announced by B&A will change the perspective for new customers and will like the existing ones. In today's high-risk business environment and turbulent economy, it is vital to the financial health of your company to know the background and financial stability of potential clients prior to establishing a contract. Even a binding contract with a client cannot protect you from the time of expense of litigation and collection proceedings.
In addition, companies are exposed to risk any time they conduct business with clients listed on one of the many government watch lists, such as the Treasury Department's Office of Foreign Asset Control (OFAC). Violation of the government's prohibition against doing business with companies or individuals on one of these watch lists can result in extremely large fines and penalties, including loss of export privileges or prison.
To make sure you're getting the best clients and to eliminate collections you should:
1) Have your customer fill out an in depth credit application. Make sure you also have your customer sign a personal guarantee in case the company becomes defunct.
2) Ask for a list of vendors your prospect or customer is currently doing business with.
3) Ask for SS #'s for any principles or officers of the company to run personal credit reports.
Commercial Collection Agency, Burt & Associates, is the industry leader in providing companies with critical information they need to make informed business decisions that reduce their exposure to risk. The BURT Client Screening Program safeguards companies from the significant liabilities and risks of conducting business with potentially high-risk clients such as non-payers, companies on the brink of bankruptcy, and clients known to be highly litigant.
The BURT Client Screening Program can help your company proactively identify potentially problematic new and existing clients through a confidential in-depth screening of a client's credibility, corporate records, financial standing (including the potential for bankruptcy), credit and collections history, any legal filings against the client, and if the entity is listed on any of the government watch lists. Our program includes business entity searches as well as optional business owner(s) screenings. We offer three levels of screening services for high-, medium- and low-risk clients with detailed online summary reports of the vital information your company needs to make prudent business decisions that will minimize your risk. And provide free collection price quotes at your disposal.
BURT & ASSOCIATES' knowledgeable experts can ensure that your company has the information necessary to make informed business decisions and substantially reduce risks. Considering the risks of time and money involved in collections and litigation, conducting screenings of client backgrounds is not an option but an essential and necessary element of sound business practices for successful businesses.
The benefits of hiring BURT to conduct client screenings include:

The most comprehensive screening services available in the industry.
Multiple data feeds from a major credit bureau and Dun & Bradstreet and an extensive database sweep of proprietary sources.
Client screening programs customized to your company's risk management requirements.
A proprietary web-based program with remote access monitor, manage and track all documents and recommendations 24/7.
Compliance with federally mandated OFAC Anti-Terrorism, Executive Order 13224 and Patriot Act regulations.
Domestic and international screenings.
Topics related to customer credit to debt collection can be found in a commercial collection blog.
###