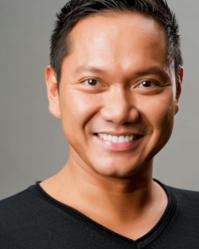 I use my passion for art and technology to create beautiful smiles for my patients.
Los Angeles, CA (PRWEB) January 16, 2013
Nearly 2.5 million people leave reviews online each year, rating the quality of care their doctors provide. Assessing patient care, bed-side manner, diagnostics and office staff, patients are able to leave a first person account of their experience. Many doctors and specialists receive positive reviews but it is a rare number that can claim positive reports across the board. It is for these select few that the Patients' Choice Award is given. Dr. Alexie Aguil, DDS, is among the five percent of physicians and specialists whom patients have only glowing accolades to share with the public.
Out of 62 reviews, Dr. Alexie Aguil has received a perfect 4 star rating. Through his profile on vitals.com, review after review can be read with comments such as this, "If you go to see Dr. Aguil on your next dental visit - you will love your Dentist. Dr. Aguil and his staff are so friendly and professional; their top priority is making sure that you are comfortable and pain-free at all times." Dr. Aguil has been practicing general and cosmetic dentistry for nearly 15 years and over that time has transformed his practice into an experience that is based around exceptional patient care and genuine concern for his patients' comfort. He understands going to the dentist can be unnerving for a lot of people and therefore he has taken extra measures to put his patients at ease.
In order to accommodate his patients and improve what can sometimes be a high stress situation; Dr. Aguil has completely reworked the traditional medical atmosphere, including comfortable plush dental chairs, individual monitors that stream Netflix and noise cancelling headphones. In addition, Dr. Aguil's staff uses hands free devices to ensure a sterile environment above and beyond state requirements. At Exquisite Dentistry, patients are seen for a wide selection of dental procedures ranging from general check-ups to full mouth reconstruction. Patients know they can count on Dr. Aguil for a small cavity or more involved cosmetic procedures like veneers and Invisalign. "I use my passion for art and technology to create beautiful smiles for my patients. Sometimes, it's the realization of a dream they thought impossible to achieve. For others, it's a life changing experience. Helping people feel good about themselves is the very best part of my job as a Dentist," states Dr. Aguil.
###
Powered by ITC