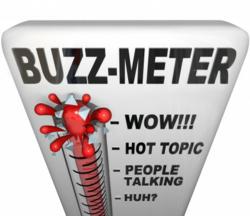 Outsourced sales and marketing is an industry that shows no signs of stopping.
London, UK (PRWEB) May 14, 2013
Outsourcing is the practice of contracting specific business functions to a third party company or individual. Chelmsford based company, Ventas Central states the increased demand for outsourcing in the last 12 months as the key contributor to the latest rise in revenue. A report by Freelancer.co.uk reveals that UK businesses increased their spending on outsourcing and freelance services by 134% in 2011 alone, making the UK the second largest outsourcing market in the world.
Outsourcing is popular amongst UK businesses due to the reduced overheads – businesses save on costs such as insurance and payroll tax when hiring contractors. Companies also benefit from specialisation of outsourced firms which can allow resources to be spent on the core functions of the business. Ventas Central Managing Director Mr Peace said: "As a specialised direct marketing and customer acquisition firm we can offer the experience and expertise to our clients at a fraction of the cost it would take them to hire and train an in-house sales department. Our service takes pressure off the clients and allows them to spend their resources on developing their product. Using a UK-based outsourcing firm such as Ventas Central allows clients to have close contact with the contractors, to ensure that their practices are in line with the clients' values."
Learn More: http://www.ventascentral.com/info/
Outsourcing has often received a bad press due to the practice of offshoring, whereby business functions are outsourced overseas. Criticism towards offshore outsourcing typically concerns language barriers, a lack of regulation and the diversion of income from the local economy. Ventas Central explains that concerns over offshoring have driven demand for outsourcing services within the UK. The 2011 Oxford Economics Report for the Business Services Association put the value of the outsourcing industry to the UK economy at £200 billion; the report also cites the sector as being responsible for 3 million jobs in the UK.
Ventas Central is based in Chelmsford, Essex and provides outsourced sales and marketing services for blue-chip clients from multiple industries including entertainment and telecommunications. The firm specialises in face to face promotional campaigns which have lower overheads and a higher ROI than traditional advertising. These services are in demand from high-profile clients due to their measurable results and high rates of customer retention. Mr Peace from Ventas Central said: "Outsourced sales and marketing is an industry that shows no signs of stopping. Companies need cost-effective ways to increase their customer base, and outsourcing provides a specialised service that cuts red tape and improves efficiency."
Ventas Central works with national clients to widen their customer base across London, East Anglia and the Home Counties. The firm aims to increase profits by a further 20% by the end of 2013.
###
Sources: http://www.smeweb.com/index.php?option=com_content&view=article&id=3448:rise-in-smes-outsourcing-work&catid=59:news&Itemid=105
http://www.smeweb.com/index.php?option=com_content&view=article&id=3969:outsourcing-in-the-uk&catid=58:features&Itemid=112
Information About Ventas Central:
At Ventas Central energetic and diverse perspectives unite under one vision. We are a young company with a wealth of experience behind us. From the unwavering principles of quality, excellence, leadership and ethics; come progressive partnerships and dynamic results.
As the economy changes, so do the things that influence customer buying decisions. By using our direct sales and marketing approach we receive feedback from consumers at the point of sale which allows us to remain one step ahead of market changes