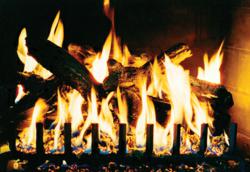 We recommend that any consumer looking to purchase a ventless fireplace learn all the safety requirements and recommendations. Failure can result in property loss, personal injury and even death
Chicago, IL (PRWEB) September 19, 2011
Starting in less than two weeks will be the official start of October and that means the start of Fire Safety and Prevention Month. The Ventless-Fireplace.Org website, a site dedicated to ventless fireplace consumer education is ready to prompt ventless fireplace safety. "We are excited to participate for the first time in Fire Safety and Prevention month. We hope to educate consumers on how they can safely operate a ventless gel or gas fireplace in their household. It's a tragedy at how many homes and loved loves are lost each year to fire related accidents" said Dusty Rhodes.
According to the National Fire Protection Association in 2010 there were 2,665 civilian deaths related to fires in a residential home (this includes apartments). According to these figures this means civilian deaths related to a fire in a residential setting is up 3.7% from last year. "According to the figures from the NFPA we have a long way to go to prevent fire deaths. Ventless-Fireplace.Org is determined to make sure they educate every consumer that owns, or is interested in a ventless fireplace in the proper way to safely operate it" said Dusty Rhodes.
According to Ventless-Fireplace.Org website a ventless fireplace is a heating product that mimics a traditional fireplace. These types of fireplaces do not use wood as fuel; instead they use natural gas, a gel substances or electric. This product also vents its emissions directly into the room, hence the ventless part of the name; it doesn't require a chimney or ventilation system. According to the Ventless-Fireplace.Org website the whole process of venting directly into the room it operates in creates a whole new slew of safety issues. "We recommend that any consumer looking to purchase a ventless fireplace learn all the safety requirements and recommendations. Failure can result in property loss, personal injury and even death" said Dusty Rhodes.
If you would like to learn more about ventless fireplace safety or want to setup a free educational learning opportunity feel free to visit the Ventless-Fireplace.Org website today. Educators can re-use any information on their website as long as you properly cite where it came from and give proper copyright notice.
###