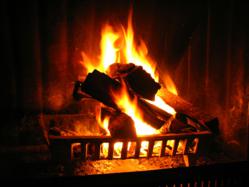 We are excited to launch this new interface. It will make it simple for someone with a ventless fireplace to find regulations and ordinances thay may affect them
Chicago, IL (PRWEB) December 28, 2011
With the close of 2011 and the start of 2012 we'll start to see some of the coldest days of winter in the US. This means many homeowners will start to look for additional heating sources such as ventless gel or gas fireplaces. However, many homeowners fail to investigate if there are any local or state laws that can affect their use of a vent-free fireplace. The Ventless-Fireplace.Org has created an easy to use interface to help people locate and review local and state government regulations related to ventless fireplaces.
"We are excited to launch this new interface. It will make it simple for someone with a ventless fireplace to find regulations and ordinances thay may affect them" said Dusty Rhodes. "Many homeowners will not spend the time or effort to look up local and state laws related to their ventless fireplace and that can be a costly mistake."
Some municipalities, counties and even states have several regulations, if not outright bans on certain types of ventless fireplaces. A worst case example is your home catching on fire due to a ventless fireplace, and your homeowner's insurance policy failing to cover the loss because you failed to follow local and state laws. "People don't realize that a home insurance company can deny a claim due to the homeowner's failure to follow municipality or state laws" said Dusty Rhodes. According to Ventless-Fireplace.org this new interface will make it simple to look up local and state ordinances, or at least provide a contact point to find out more information.
"What homeowners don't realize is these laws and ordinances are designed to protect your health and safety while also preserving your property" said Dusty Rhodes.
Any homeowner that wishes to learn more about laws or ordinances related to a ventless fireplace can visit their ventless fireplace laws interface. Ventless-Fireplace.Org is an educational, non-commercial website dedicated to providing information to consumers on ventless fireplaces.
###