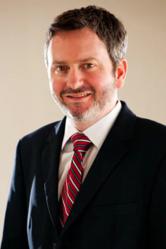 We urge everyone in Southern California to drive responsibly, not only during this holiday, but always.
Sherman Oaks, CA (PRWEB) May 27, 2011
While many Southern Californians are kicking off a summer of fun this Memorial Day weekend, they should expect law enforcement officers to be hard at work targeting drunk drivers, according to Los Angeles DUI defense attorney Jeremy Lessem.
The California Highway Patrol is teaming up with 140 local law enforcement agencies in a seat belt enforcement crackdown that runs from May 23 to June 5. Lessem, who practices DUI defense law with the Southern California criminal defense law firm of Lessem & Newstat, said that seat belt dragnets often catch motorists accused of drunk driving.
"The Highway Patrol writes lots of DUI tickets on holiday weekends, so motorists need to be on alert," Lessem said, citing statistics from last year when officers made 663 DUI arrests over the Memorial Day holiday period in Los Angeles County alone.
Ventura DUI defense attorney Joshua Newstat of Lessem & Newstat said that the situation is comparable in less-populous Ventura County, where police made 91 DUI charges over Memorial Day weekend in 2010.
"We urge everyone in Southern California to drive responsibly, not only during this holiday, but always," Newstat said, adding that Ventura has some of the most severe drunk driving penalties in the nation including mandatory formal probation.
A California DUI conviction can result in:

Jail time
Fines
Vehicle impoundment
Driver's license suspension
Community service
Probation
Parole
DUI School
To avoid those consequences, Lessem said it's crucial for motorists facing DUI charges to contact an experienced Southern California drunk driving defense attorney —especially if they have prior DUI charges or convictions.
"Just because the police tests say your blood alcohol was above the legal limit of .08 percent doesn't mean that you will definitely be found guilty of drunk driving," Lessem said.
He stressed that qualified criminal defense attorneys, such as those at Lessem & Newstat, may be able to show that chemical tests were inaccurate or improperly administered. They can also demonstrate that officers' field sobriety tests were faulty.
About Lessem & Newstat, LLP
Lessem & Newstat, LLP is a full service Southern California law firm concentrating in criminal defense and civil litigation. The firm's criminal defense attorneys represent clients in matters that include DUI, DMV/traffic offenses, hit and run, drug crimes, medical marijuana, domestic violence, theft, fraud, murder, violent crimes, firearm possession, white collar crimes, sex offenses, probation violations, expungement, elder abuse and mental health law. The firm also handles business, personal injury, civil rights, police brutality and products liability cases.
Lessem & Newstat's main offices are located in Sherman Oaks and Ventura, California, and the firm serves communities throughout Los Angeles, Ventura and Santa Barbara counties, including San Fernando, Ventura, Pasadena, Burbank, Glendale, Van Nuys, the San Fernando Valley, Los Angeles, Santa Barbara, Sylmar, Lancaster, Santa Clarita, Beverly Hills, Hollywood, Malibu, Santa Monica, Venice, Airport Courthouse, Compton, Pomona, Inglewood, Simi Valley, Oxnard, Westlake, Thousand Oaks, Santa Paula, Fillmore, Ojai, Camarillo and Port Hueneme.
To learn more about Lessem & Newstat, LLP, call the firm at (800) 295-1054 or use its convenient online form.
# # #