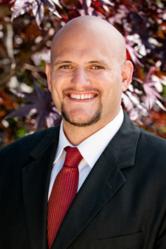 Several innocent people may have gone through the trauma of being arrested, tried and convicted for no good reason. They have paid fines, and in most cases, they've probably lost their driver's license, too.
Sherman Oaks, CA (PRWEB) April 25, 2011
Southern California DUI defense lawyers Jeremy Lessem and Joshua Newstat said today they were alarmed by news that hundreds of recent Ventura County DUI arrests and convictions may have been tainted by results from defective breathalyzer devices.
The Ventura County Star reported last week that prosecutors had found 294 cases in which the Alco-Sensor V Breathalyzer had been used to measure a defendant's blood alcohol content (BAC), including 157 cases in which the defendant pled guilty or no contest to the DUI offense.
According to the newspaper, the Ventura County District Attorney's office discovered that at least two of the devices had shown "erratic results" in tests taken between January 20 and March 31. Local law enforcement has temporarily halted use of the devices, the Star said.
"This just goes to show that even if one of these devices indicates you have a blood alcohol reading above .08, it does not automatically mean you are guilty of a DUI," said Lessem, co-founder of the Southern California criminal defense law firm of Lessem & Newstat, LLP, who has represented numerous DUI defendants throughout the Los Angeles area, including Van Nuys and San Fernando Valley.
"We've seen many cases in which health conditions or medications caused a false reading, the test was improperly administered or – as in this case – the machine itself was faulty," Lessem said. "What's troubling here is that, in many of these cases, the breathalyzer reading might have been the sole piece of evidence that was used to gain the conviction."
The Alco-Sensor V Breathalyzer device is manufactured by St. Louis-based Intoximeters, Inc. A company official indicated in a letter to the Ventura County Sheriff's Department that a faulty mouthpiece may have caused the problematic readings, the Los Angeles Times reported.
Newstat, a co-founder of Lessem & Newstat, LLP, and President of the Ventura County Criminal Defense Bar Association, said he was dismayed at the number of lives that may have been adversely impacted by the flawed breathalyzer results.
"Several innocent people may have gone through the trauma of being arrested, tried and convicted for no good reason. They have paid fines, and in most cases, they've probably lost their driver's license, too," Newstat said.
If a person has received notice that their case was impacted by the Alco-Sensor V Breathalyzer readings, or if they have reason to believe their case involved the breath-test device, it's important to contact an experienced Ventura County DUI defense lawyer immediately, Lessem said.
Depending on the role the breathalyzer results may have played in the case, the DUI charge may be dismissed or a guilty or no contest plea withdrawn, he said. Additionally, there may be grounds to halt a driver's license suspension imposed by the Department of Motor Vehicles.
"A DUI arrest and conviction can affect a person's life in many ways, so it's important to thoroughly review each individual's situation and determine the best path to making sure their rights are protected," Lessem said.
About Lessem & Newstat, LLP
Lessem & Newstat, LLP is a full service Southern California law firm concentrating in criminal defense and civil litigation. The firm's criminal defense attorneys represent clients in matters that include DUI, DMV/traffic offenses, hit and run, drug crimes, domestic violence, theft, fraud, murder, violent crimes, firearm possession, white collar crimes, sex offenses, probation violations, expungement, elder abuse and mental health law. The firm also handles business, personal injury, civil rights, police brutality and products liability cases.
Lessem & Newstat's main offices are located in Sherman Oaks and Ventura, California, and the firm serves communities throughout Los Angeles, Ventura and Santa Barbara counties, including San Fernando, Ventura, Pasadena, Burbank, Glendale, Van Nuys, the San Fernando Valley, Los Angeles, Santa Barbara, Sylmar, Lancaster, Santa Clarita, Beverly Hills, Hollywood, Malibu, Santa Monica, Venice, Airport Courthouse, Compton, Pomona, Inglewood, Simi Valley, Oxnard, Westlake, Thousand Oaks, Santa Paula, Fillmore, Ojai, Camarillo and Port Hueneme.
To learn more about Lessem & Newstat, LLP, call the firm at (800) 295-1054 or use its convenient online form.
###