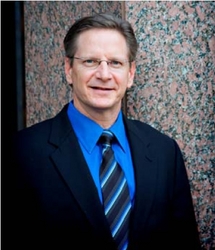 This year's event promises to be another success. We're almost sold out even during a down economy.
Phoenix, Ariz. (PRWEB) September 29, 2009
On October 6, 2009 TiE-Arizona, the local chapter of TiE, the largest global association of entrepreneurs, will host a Venture Capital Event that brings together entrepreneurs with top investors. This is the ninth year that TiE-Arizona has demonstrated Arizona's vibrant entrepreneurial ecosystem to significant investors from other venture pipeline cities. Local entrepreneurs are invited to attend and meet top venture capitalists from the nearby vibrant communities of Silicon Valley, Southern California, Utah, and Colorado.
The six funds represented all invest in early stage enterprises and have either invested in Arizona or will actively look at Arizona companies in which to invest. Speakers for this event include:

Pete Sinclair, Leapfrog Ventures (Silicon Valley)
Chad Packard, UV Partners (Utah)
Jim Newell, Altira Group (Colorado)
Kevin Jacques, Palomar Ventures (Southern California)
Vispi Daver, Sierra Ventures (Silicon Valley)
Dave Carlson, eonBusiness Corporation (Colorado)
TiE-Arizona is proud to provide an annual forum for investors to connect with new ventures. The event allows early-stage companies a chance to meet early-stage venture capitalists who are actively investing.
"This event has historically been one of the best forums in Arizona for local entrepreneurs to meet with Venture Capital investors," said Michael Hool, President of TiE-Arizona and Managing Partner for Hool Law Group. "This year's event promises to be another success. We're almost sold out even during a down economy."
Event Details
Title: TiE-Arizona's 9th Annual Venture Capital Event
Date: October 6, 2009, 6:00pm-9:00pm
Agenda: 6:00pm to 7:00pm, cocktail networking reception and dinner
7:00pm to 9:00pm, venture capital panel
Location: Tempe Center of the Arts, 700 W. Rio Salado Parkway, Tempe, Arizona 85281
To learn more about the agenda or register for this event, please visit http://az.tie.org .
About TiE-AZ
TiE, a not-for-profit global network of entrepreneurs and professionals, was founded in 1992 in Silicon Valley, Calif. Although its birth name, The Indus Entrepreneurs, signifies the ethnic South Asian or Indus roots of the founders, TiE stands for Talent, Ideas and Enterprise. It is an open and inclusive organization that has rapidly grown to more than forty five chapters in ten countries. TiE endeavors to cultivate and nurture the ecosystems of entrepreneurship and free-market economies everywhere, as it sees this to be the single most powerful instrument of prosperity. The local Arizona Chapter, TiE-AZ, cultivates Arizona's entrepreneurial ecosystem while fostering its connections around the globe, providing an opportunity to network with other entrepreneurs in various stages of realizing their entrepreneurial dreams. These informal networks provide guidance, support and friendship from others with similar quests. Members are entrepreneurs and professionals with an interest in entrepreneurship, either in a start-up context or within a larger company. They represent a diverse set of industries, including software and information technologies, life science, financial services and other services. Membership is open to individuals of all backgrounds and experiences. For more visit http://az.tie.org .
###