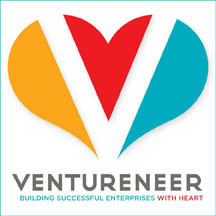 Among lessons learned: daily use and maintenance much like exercise or other habits, joining affinity groups for news and exposure, understanding and using apps.
New York, NY (Vocus) October 26, 2009
LinkedIn can be a source of donors, board members, volunteers, and partnerships. The door is there, but to be effective you need the keys. The keys to this great networking tool will be presented by Marc Halpert of e-giving and Your Best Interest LLC in a free webinar hosted by Ventureneer on Wednesday November 18, 2009 from 2pm to 3:15pm.
The first key is to create compelling profiles for staff and the organization. Other keys include:

Joining and participating in industry and other peer groups
Meeting new people using the connections of others: donors, board members, volunteers, etc.
Adding blogs, tweets, advertising, presentations, and more
Asking questions
Becoming a go-to resource by answering questions
This webinar is appropriate for the novice, frequent user, and anyone in-between. It is particularly appropriate for nonprofit staff and management in these departments:

Marketing
Communications
Public relations
Fundraising
Caution: "ah-ha" moments have been reported from this FREE webinar, LinkedIn for Nonprofit Organizations.
"Marc does a great job of making the complex simple and understandable for non-techies and drives home the basics of effectively using LinkedIn and other social networking for business," Peter J. Flierl, MSW, President of FBT Worldwide. "Among lessons learned: daily use and maintenance much like exercise or other habits, joining affinity groups for news and exposure, understanding and using apps."
Larry Wentz President of Wentz Consulting LLC said "Marc Halpert is an engaging, friendly speaker who has mastered LinkedIn and its various nuances. It is well worth the effort to sign up for this webinar."
"I know firsthand the value of LinkedIn, so I'm delighted that Marc is modifying a webinar he did for consultants on Ventureneer for nonprofits," said Geri Stengel President of Ventureneer.
About Marc Halpert
Marc Halpert has been recognized for client service and is a frequent speaker at national, regional, and local conferences for small businesses and not-for-profits. He has also authored articles on innovations in cash flow technologies. He serves as Lead Instructor and Area Finance Chair at the University of Phoenix's Fairfield County on-ground campus, where he teaches finance, management, human geography, and business ethics courses. Since leaving corporate treasury eight years ago, he has started two companies offering specialized paperless electronic payment services to optimize cash flow and speed of collections to retailers, small- and medium-sized businesses (Your Best Interest LLC) and professional and membership groups, and not-for-profit organizations (e-giving).
About Geri Stengel
Geri is founder of Ventureneer, an online education and peer support service. An adjunct professor at The New School, she honed her online experience at companies like Dow Jones and Physicians' Online. Geri co-founded the Women's Leadership exchange and is president of Stengel Solutions, a strategic planning and marketing consultancy.
About Ventureneer
Ventureneer.com provides small business advice and education, and nonprofit management training and insights using a new approach to learning: a blend of traditional, formal instruction with informal, peer learning using Web 2.0 technology to capture and share knowledge. Ventureneer's customized blogs, virtual classes, peer-to-peer learning, coaching, web events, and articles help entrepreneurs make faster, better decisions for their enterprises.
###