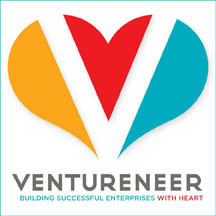 Having served with Michael on the Governance Matters board, I can tell you from first-hand experience that his approach is real world not theoretical
New York, NY (Vocus) October 6, 2009
Michael Davidson, board coach and expert on board development, will be a guest blogger for Ventureneer.com during the coming weeks. Sharing lessons learned from his work with more than 50 nonprofits, Davidson will provide practical steps boards can take to resolve typical problems. He will also alert boards to potential problems as he did in his first blog post, For Nonprofit Board Members, Financial Compliance is Good Business and It's the Law.
Davidson is lead consultant for the United Way Linkages board training program and former Chair of Governance Matters, an organization that promotes good governance by raising awareness and providing educational resources to nonprofit boards. He will be posting a blog every other week.
"Having served with Michael on the Governance Matters board, I can tell you from first-hand experience that his approach is real world not theoretical," said Geri Stengel, President of Ventureneer. "He guided Governance Matters through a successful merger with Volunteer Consulting Group (VCG)."
Davidson has more than 30 years experience in nonprofit board development and coaching. His experience includes:

Lead consultant and curriculum designer for the United Way linkages program, which has introduced more than 300 young professionals to the skills they need to be effective members of nonprofit boards
Lead governance trainer for the Support Center for Nonprofit Management
Member of the review panel for the New York Times Awards of Excellence
Faculty member at both the Milano School of Nonprofit Management at the New School and the Heyman Center for Philanthropy and Fundraising at New York University
As an attorney, he is keenly aware of the responsibilities of boards and the ways in which they can best fulfill those responsibilities while ensuring that the organization stays "on mission."
"Board actions move an organization forward or hold it back," Davidson said. "That's why it is so important for board members to understand their roles and their options. A well informed, well trained board can respond effectively to crises and seize opportunities when they arise."
Davidson's blog will be posted every other week.
About Geri Stengel
Geri is founder of Ventureneer, an online education and peer support service. An adjunct professor at The New School, she honed her online experience at companies like Dow Jones and Physicians' Online. Geri co-founded the Women's Leadership exchange and is president of Stengel Solutions, a strategic planning and marketing consultancy.
About Ventureneer
Ventureneer.com provides small business advice and education, and nonprofit training and insights using a new approach to learning: a blend of traditional, formal instruction with informal, peer learning using Web 2.0 technology to capture and share knowledge. Ventureneer's customized blogs, virtual classes, peer-to-peer learning, coaching, web events and articles help entrepreneurs make faster, better decisions for their enterprises.
###