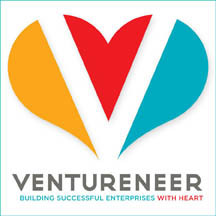 Use and Value of Resources by Small Business Owners and Nonprofit Leaders
New York, NY (Vocus) August 31, 2009
At a time when budgets are being cut left and right, a report soon to be published by Ventureneer, "Use and Value of Resources by Small Business Owners and Nonprofit Leaders," finds the membership in business networking groups continues to proliferate - over three quarters of entrepreneurs find value in belonging to one or more.
There are tens of thousands of business associations and groups including professional networking groups, chambers of commerce (C. of C.) industry specific associations, and citizen/service organizations such as the Rotary and Lions Clubs. The purposes of these groups vary; some work to further the exchange of referrals, while others promote the interests of members, share knowledge, and give back to the community. The one thing all these organizations share in common is that they facilitate building relationships among businesspeople. Virtually all (93%) of entrepreneurs see the benefits in belonging to business associations and groups.
By far, entrepreneurs favor networking groups (78%) to the next type of group, industry associations (58%). Clearly, in today's times, generating referrals trumps any other reason for belonging to an organization.
For additional insights, read these posts on Vistas: Ventureneer's blog:

About the Survey
This online survey was conducted among small business owners and nonprofit executives from July 7, 2009 to August 14, 2009. To ensure a large and representative sample, the survey was not just sent to Ventureneer contacts, but also through distribution partners who sent the survey to their lists (Jumpstart Social Media and Network of Integrity to the small business community, and Fiscal Management Associates and Nonprofit Solutions Network Friends to the nonprofit community), and friends who also spread the word about the survey (e-giving, Mi Kitchen Es Su Kitchen, The New York Enterprise Report, Red Rooster Group, SBTV, Support Center for Nonprofit Management and Your Best Interest LLC). Ventureneer also tweeted and posted requests for survey takers on LinkedIn, Facebook and JustMeans, as well as on appropriate small business and nonprofit discussion groups on LinkedIn. Four hundred and fifty-two small business and nonprofit leaders responded to the survey.
About Geri Stengel
Geri Stengel is president of Ventureneer, an online education and peer support service, and Stengel Solutions, a strategic planning consultancy. She is currently an adjunct professor at The New School, has served as a mentor for social enterprises entered in business plan competitions at Columbia Business School and New York University, Stern School of Business, and has served as a board member for several nonprofits. She honed her online experience at companies such as Dow Jones and Physicians' Online. She cofounded Women's Leadership Exchange, an online and conference resource for women-led businesses.
About Ventureneer
Ventureneer.com provides a new approach to learning that blends traditional formal instruction with informal learning derived from peers using Web 2.0 technology to capture and share this knowledge. Ventureneer's customized Web 2.0 learning environment: blogs, virtual classes, peer-to-peer learning, coaching, web events and articles, provide the necessary support to make faster, better organizational decisions.
###