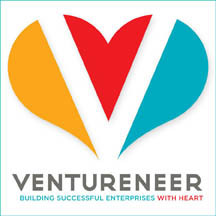 Knowing Your Numbers - How Budgeting Can Save Your Business
New York, NY (Vocus) August 17, 2009
Tracking company finance doesn't have to be intimidating. With a few simple pointers, small businesses will be able to project revenue, anticipate expenses, and tie both to a calendar.
With a budgeting tool, small businesses are able to set revenue targets and pace spending. It's a way of tracking whether you've achieved your goals and then adjusting based on what has actually happened. It puts in place a discipline in which small businesses can determine how much money is needed, when it is needed, and if outside funding is needed.
Ventureneer.com presents a free webinar: "Knowing Your Numbers - How Budgeting Can Save Your Business" on Wednesday, August 19, 1pm - 2:30 pm, ET. Alan Siege, CEO/owner, Small Business Management Consulting will conduct this webinar.
If you're like many small business owners, you often feel like your financials are out of control. Why not learn how to use cash flow and budgeting to understand where your money is going. Cash flow is the bane of every business owner's existence. Most people do it by the seat of their pants or try to get their accountant/bookkeeper to assist them. The premise of this workshop is that with a minimal use/understanding of Excel, a business owner can really take charge of his or her finances. How? By creating very simple forecast models that can be changed as events change or changed based on different assumptions of revenues and expenses. In this free webinar, Alan uses a projected image of a typical business and, with input from the group, makes simple changes based on ideas or concerns from the participants. Participants will also get sample templates.
This free webinar is ideal for anyone who isn't comfortable with numbers.
"When you go on vacation, you always check the weather forecast for where you're going. Isn't your business worth as much effort?" asks Alan Siege, CEO/owner, Small Business Management Consulting.
Alan Siege is the CEO and owner of Small Business Management Consulting, which focuses on small firms. SBMC helps companies increase profits by improving the way they tell their business story. He has been featured in NY Newsday, Crains New York, and Good Housekeeping. He is an instructor for the NYC Department of Small Business Services Entrepreneur Boot Camp, a Kaufman Foundation Certified Facilitator for its FastTrac programs offered by NYC, as well as being an adjunct Professor at the Center for Continuing Education and Workforce Development at the Borough of Manhattan Community College, and the School of Continuing and Professional Studies at New York University.
Alan has also conducted other Ventureneer webinars, which can be viewed here:

Ventureneer.com provides a new approach to learning that blends traditional formal instruction with informal learning derived from peers using Web 2.0 technology to capture and share this knowledge. Ventureneer's customized Web 2.0 learning environment: blogs, virtual classes, peer-to-peer learning, coaching, web events, and articles, provide the necessary support to make faster, better organizational decisions.
###