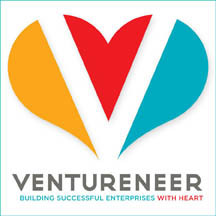 Writing it Right – Why the Words and Format Matter in Business
(Vocus) July 27, 2009
The emergence of email, PowerPoint, LinkedIn and even Twitter increases not decreases the power of the written word. Writing for these communication vehicles reveals so much about writer and his or her business skills – educational background, pride in work and business expertise. Business people who can write clearly and concisely have a competitive edge over those who struggle.
Unfortunately many people never learned how to write to communicate in school and can't afford to hire a writer to write their correspondence. They are afraid to write a letter (or email or memo) for fear of saying it badly. For many people writing is just below public speaking in terms of the fear it generates, yet being able to communicate clearly and effectively is absolutely essential skill whether it is an email, memo or report.
Ventureneer.com is pleased to present a free webinar "Writing it Right – Why the Words and Format Matter in Business" on Wednesday, August 5, 1pm – 2pm, ET. Alan Siege of Small Business Management Consulting will conduct this webinar.
Not comfortable with writing, period? Guides will be provided. In this free webinar, business people will also learn the basics of getting their points across in ways that demands attention and gets action. Learn when to use which form of communication to best effect with an emphasis on ensuring that the messaging is on target, clear and the action wanted is taken. Examples will be provided and given as "take-aways" that provide added value.
This webinar is ideal for those concerned about the impression they make when they send written communications for their business.
Alan Siege, CEO/Owner, Small Business Management Consulting which focuses on small firms. SBMC helps companies increase profits by improving the way they tell their business story. He has been featured in NY Newsday, CrainsNewYork and Good Housekeeping. He is an instructor for the NYC Department of Small Business Services Entrepreneur Boot Camp, a Kaufman Foundation Certified Facilitator for its FastTrac programs offered by NYC, as well as being an adjunct Professor at the Center for Continuing Education and Workforce Development at the Borough of Manhattan Community College, and the School of Continuing and Professional Studies at New York University.
Alan will also be conducting:

Ventureneer provides a new approach to learning that blends traditional formal instruction with informal learning derived from peers using Web 2.0 technology to capture and share this knowledge. Ventureneer's customized Web 2.0 learning environment: blogs, virtual classes, peer-to-peer learning, coaching, web events and articles, provide the necessary support to make faster, better organizational decisions.
###