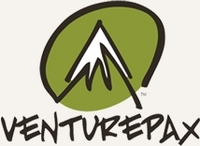 Venturepax makes it easy for busy families to reconnect by going outside together
Cincinnati, OH (PRWEB) December 21, 2009
Venturepax.com, an online outdoor recreation portal making the outdoors more approachable for families, officially launched today. Venturepax makes it easy for busy families to reconnect by going outside together. To plan an outdoor activity and fully enjoy the outdoors, a family can search the database to get ideas of ventures, find a location of interest, and read up on all the details pertaining to the selected experience. Ventures posted on the site are unlimited in scope; it can be a 30-minute jaunt, a day trip, or a week-long journey.
By encouraging families to share their open-air outdoor recreation experiences Venturepax offers a detailed archive built collectively by other families displayed on an interactive map. User-tips, stories and reviews inspire families to navigate the great outdoors and experience lasting memories together.
"Venturepax is my dream of stronger families put into action," says Danny Stull, Founder, Venturepax. "My hope is to create a website which makes the outdoors a bit more approachable; where families of all different types can post their own ventures, as well as find new ones to take. More families in motion is what we're all about."
Venturepax uses technology to get families outside. In today's uncertain economic climate and hectic lifestyles, many families can benefit by spending more time together – no better way to reconnect than with nature. The great outdoors offer a family-friendly backdrop for green and affordable activities. Venturepax encourages families to explore their backyard, hike the trails of a national park, or ride the waves of a river - any activity that is in nature. Venturepax's mission is for families to unplug from the busy world and reconnect with one another outside.
"Some of my fondest childhood memories are of trips and activities that my family and I went on," says Stull. "Once our venture started, we were always able to get past any differences we had and reconnect in a way that would have otherwise been impossible. Venturepax is the technology to collectively help other families do the same."
Once a family returns from their outdoor recreation venture, they can interactively drop a pin on the map at which point photos and videos can be added along with stories and information on the venture such as, where to stay, what to bring, cost, and general tips. A family can then share this loaded pin through social networks, email, and blogs. For their next venture, families can search information other families have left to enhance their outdoor experience. Whether it is fishing, hiking, or any other sort of outdoor activity, a family can see precise locations on a map, tips and hints of what to look for on the excursion, along with many other valuable tools such as photos, videos and other users' feedback of that venture. Venturepax is a free resource that makes taking and sharing ventures easy and fun for families.
ABOUT VENTUREPAX
Venturepax is a mission driven outdoor recreation resource putting families in motion to take full advantage of the great outdoors. The goal of Venturepax is to make the outdoors a bit more approachable for families. The service provides an interactive website to share family outdoor experiences and search how, where and what other families are exploring. Venturepax grew from a love for outdoor adventures and the personal passion to reinvigorate family time from Danny Stull, Founder of Venturepax. For more information about Venturepax or to sign up, visit http://www.venturepax.com.
###