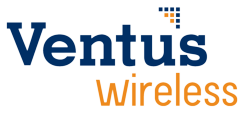 Achieving PTCRB certification allows Ventus to deliver our fully managed M2M and enterprise wireless solution to even more customers.
Norwalk, CT (PRWEB) December 31, 2012
Ventus, the industry leader in M2M and enterprise private line wireless technology, has announced it has achieved PTCRB certification on its V-Series routers, permitting them to be used on AT&T's nationwide cellular wireless network. This approval certifies that the V-Series meets PTCRB's rigorous testing standards, complies with FCC and CTIA requirements, and can utilize nationwide GSM, UMTS, and LTE cellular networks to deliver wireless connectivity. The newly certified Ventus routers provide businesses across all industries with secure wireless connectivity for encrypted private line WAN, enterprise internet gateways, fixed-line backup, and M2M applications.
"Achieving PTCRB certification allows Ventus to deliver our fully managed M2M and enterprise wireless solution to even more customers," said Brian MacDonald, Director of Information Technology for Ventus. He continued, saying, "This creates opportunities for more businesses to leverage our end-to-end private line wireless solution for applications across all industries."
The Ventus V-Series consists of three enterprise class routers (the V4100, V4200 and V4500) offering redundant wireless 4G LTE gateways, up to a terabyte of storage and multiple interface options to support a variety of WAN and LAN options; and two M2M class routers (the V1000 and V2000) offering an array of features and benefits for M2M like self-service kiosks, ATMs, digital signs, security and surveillance, vending, and mobile applications. The embedded wireless modules permit the routers to seamlessly migrate between 4G LTE and 3G networks to optimize wireless service, while the V4X000 dual embedded models support two active wireless connections, creating unprecedented wireless routing capabilities.
The purpose of the PTCRB is to provide the framework within which cellular GERAN (GSM), UTRA (UMTS) and E-UTRA (LTE) mobile devices and modules obtain certification for use on PTCRB Operator networks. Obtaining PTCRB Certification on a mobile device ensures compliance with 3GPP network standards within the PTCRB Operators' networks. CTIA-The Wireless Association has been assigned as the administrator for the PTCRB certification process.
About CTIA
CTIA–The Wireless Association® is an international organization representing the wireless communications industry. Membership in the association includes wireless carriers and their suppliers, as well as providers and manufacturers of wireless data services and products. CTIA advocates on behalf of its members at all levels of government. The association also coordinates the industry's voluntary best practices and initiatives, and sponsors the industry's leading wireless tradeshows. CTIA was founded in 1984 and is based in Washington, D.C.
About Ventus
Ventus is the industry leader in IT networking innovations, leveraging technology to produce market-driving solutions for the world's largest companies. Operating from over 20 years of experience delivering secure enterprise class networks, Ventus develops cellular wireless and fixed line IT solutions for an expanding array of business connectivity applications. Ventus IT Solutions offers fully managed networks with an emphasis on security and high availability. The company's solutions include PCI-DSS compliant data transport, integration services, data encryption, cloud services, and integrated network administration and monitoring systems. Ventus' robust IT solutions are powered by the unique products developed by the company's network hardware technologies division.
Ventus Technologies specializes in the design and manufacturing of advanced cellular and fixed line hardware for machine-to-machine and enterprise wireless applications. Ventus' innovative hardware includes modular, multi-interface embedded wireless 4G LTE/3G routers and high performance multi-band 400Hz – 1900Hz cellular antennas designed to meet the needs of bandwidth intensive, high-availability corporate networks as well as distributed M2M applications.
Learn more about Ventus' wireless expertise, innovative engineering, unique hardware, robust networks, fully managed services, security solutions, and industry leadership at our website, http://www.ventusnetworks.com.