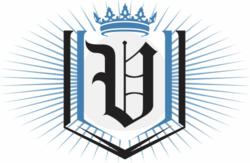 "Stratus has a great history in the insurance industry, and we are excited to bring that knowledge and experience to Veracity." -Daryle Stafford, Veracity President & CEO
Pleasant Grove, UT (PRWEB) February 01, 2012
Effective January 1, 2012, Veracity Insurance Solutions, LLC ("Veracity") has purchased Stratus Insurance Services, Inc. Veracity's offices will be located in Pleasant Grove, UT.
Officers of Veracity are Daryle Stafford as President & CEO, Chris Van Leeuwen as Vice President of Sales, and Melanie Allen as Vice President of Operations.
"We are very excited about this opportunity to grow and provide more products and services to our customers," Veracity President Daryle Stafford says. "Stratus has a great history in the insurance industry and we are excited to bring that knowledge and experience to Veracity."
Veracity Insurance Solutions is an international insurance brokerage firm specializing in the placement of Programs, General Liability, and Product Liability Insurance. With over 30 years of combined experience in the insurance industry, Veracity has access to both domestic and foreign markets, in-house underwriting authority, and several key wholesale brokerage markets.
###