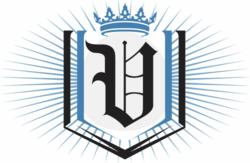 My time in Mombasa was life-changing...
Pleasant Grove, Utah (PRWEB) January 09, 2013
In November 2012, Daryle Stafford, President & CEO of Veracity Insurance Solutions, LLC ("Veracity"), traveled to Mombasa, Kenya to build and open two new schools in the villages of Peku and Vikolani. With the assistance of the Koins for Kenya program and working side-by-side with the people of Peku and Vikolani, students now have a new environment for learning. In the rural villages of Mombasa, Kenya few opportunities exist for upcoming generations to overcome a life of poverty without a proper education. Education brings hope, dreams, and positive changes.
Prior to the new Veracity school, students would meet beneath an old Umbrella Thorn tree. Now, desks provide an alternative to sitting on the dirt, and walls and a roof provide shelter from the elements, allowing school to happen even on rainy days. The Veracity school and the supplies provided contribute to a safe learning environment in which children will come to participate and prosper.
"We are thankful for the support of our partners and customers during 2012 who made this possible," said Daryle Stafford, President & CEO of Veracity. "Without them, we could not have built these schools, which are now bringing amazing opportunities to the families in Peku and Vikolani. My time in Mombasa was life-changing for me, and I know these schools will be life-changing for them."
Veracity has always felt a strong commitment to building opportunities. With the continued support of the partners and customers, Veracity looks forward to providing similar opportunities each year to those in their community and around the globe.
Veracity Insurance Solutions, LLC is an international insurance brokerage firm specializing in Product Liability, the placement of programs, and General Liability. With over 30 years of combined experience in the insurance industry, Veracity has access to both domestic and foreign markets, in-house underwriting authority, and several key wholesale brokerage markets.