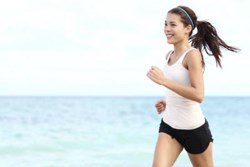 Your mental attitude is the base upon which your actions are built so it's important to make sure that your foundation is sturdy.
(PRWEB) December 17, 2013
A recent study published in the November 2013 journal Appetite revealed that researchers discovered that guilt is not a useful motivating factor when trying to lose weight. San Diego weight loss retreat VeraVia responded by exposing some of the psychological factors that promote or inhibit weight loss.
"Even though you have changed your lifestyle by adopting a healthier, more balanced approach to your diet and exercise, your mindset might be subconsciously undermining your efforts," says VeraVia CEO Wyatt Chapman. "Your mental attitude is the base upon which your actions are built so it's important to make sure that your foundation is sturdy. Otherwise, it's like building on top of quicksand: you'll spend more time trying to dig yourself out than making real, lasting changes."
Below are some of the common psychological hurdles that can hinder one's weight loss efforts—and how they can be changed to promote health and well-being starting immediately.
Self-criticism
Self-criticism is closely related to shame. Shame is an insidious emotion that erodes self-worth and makes it difficult to improve in any area of life. Learning to quiet the repetitive mental tape that cuts down one's accomplishments and second-guesses one's dedication can be the single most important boost to long-term weight loss progress.
Addiction and compulsion
Addiction and compulsion are clinically recognized psychological disorders that can wreak havoc on major life changes. A person might have developed overeating addictions or sabotaging compulsions in their past that are affecting their lifestyle changes today. One should research the indicators of addictive or compulsive behaviors and if any of those characteristics apply, they should seek help from a counselor or reputable group therapy center.
Fear of taking a personal stand
"Don't be afraid to change your lifestyle, even if your family or friends are not on board," continues Chapman. "If you decide to adopt a vegetarian or vegan diet, you might get pushback from people who don't understand your choices. Resist the temptation to argue or convince. Instead, stick quietly to your morals."
Sometimes undermining sentiments might be veiled behind fake compliments, but those who are dedicated to weight loss should remember not to let fear of other people's opinions stop them from staying on track.
Hatred of being "fat"
Negative reinforcement is a limiting way to get results and only works up to a point, and then ends up working against one's weight loss intentions. "Flip the tables on your disdain for being overweight and start embracing your upcoming healthy body," Chapman suggests. "Instead of posting your least-favorite bathing suit photo of yourself on your motivation board or refrigerator as some sort of aversion therapy, switch it up with a photo of you looking your best, or a fitness model with the shape or body type you would like."
Embarrassment about going to the gym
Many people who are most eager to exercise are the most timid about using the gym. They fear that other gym members are secretly snickering at them or that the trainers will pity or judge them. The fact is, fitness trainers take pride in encouraging people to reach their own fitness goals and the other gym users are too focused on their own goals to care about others.
Fitness goals and personal psychology are heavily intertwined. By understanding the factors that contribute to a healthy mental outlook, one can streamline their weight loss process and increase their chances of maintaining their new lifestyle.