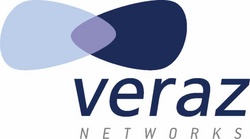 In today's market, service providers need vendors and platforms that will grow with them
SAN JOSE, Calif. (PRWEB) June 11, 2008
Veraz's ControlSwitch is a field-proven industry leading VoIP and web services platform in use in over 50 countries today. The modularity of the ControlSwitch architecture enables a customized solution for specific network needs. Additional capacity and enhanced services can be added in specific geographic areas on an as-needed basis in order to increase revenue per subscriber.
The iMN delivers VoIP subscriber services, web applications and TDM and IP network peering services in a compact, carrier-grade, NEBs compliant platform powered by the same advanced technology as the ControlSwitch.
Both the ControlSwitch and iMN can be combined with a suite of value-added extensions including a complete prepaid billing application, the Veraz Network-adaptive Border Controller which provides access and peering VoIP security, the I-Gate 4000 media gateway platforms, and the verazVirtu softclient.
The ControlSwitch and iMN are backed by a comprehensive portfolio of e-learning courses, classroom training, and Veraz' global professional services and support organization.
"In today's market, service providers need vendors and platforms that will grow with them," noted Amit Chawla, Veraz EVP, Global Business Units. "The ControlSwitch and iMN continue to be enhanced with innovative new capabilities that enable service providers to grow their revenue generating IP services."
Customers interested in learning more about the replacement program should contact a sales representative at salesoffer@veraznetworks.com.
About Veraz Networks, Inc. (NASDAQ:VRAZ)
Veraz Networks, Inc. (NASDAQ:VRAZ), is the leading provider of application, control, and bandwidth optimization products that enable the evolution to the Multimedia Generation Network (MGN). Service providers worldwide use the Veraz MGN portfolio to extend their current application suite and rapidly add customized multimedia services that drive revenue and ensure customer retention. The Veraz MGN separates the control, media, and application layers while unifying management of the network, thereby increasing service provider operating efficiency. Wireline and wireless service providers in over 50 countries have deployed products from the Veraz MGN portfolio, which includes the ControlSwitch™, Network-adaptive Border Controller, I-Gate 4000 Media Gateways, the VerazView Management System, and a set of prepackaged applications. Please visit http://www.veraznetworks.com.
Veraz, ControlSwitch, I-Gate 4000, Network-adaptive Border Controller, verazVirtu and iMN are registered trademarks or trademarks of Veraz Networks Inc. Other trademarks are the property of their respective owners.
This press release may contain forward-looking statements regarding future events that involve risks and uncertainties. Readers are cautioned that these forward-looking statements are only predictions and may differ materially from actual future events or results. These forward-looking statements involve risks and uncertainties, as well as assumptions that if they do not fully materialize or prove incorrect, could cause our results to differ materially from those expressed or implied by such forward-looking statements. The risks and uncertainties that could cause our results to differ materially from those expressed or implied by such forward-looking statements include but are not limited to, sales and markets for the iMN Multimedia Delivery Platform and the ControlSwitch and other risks and uncertainties described more fully in our documents filed with or furnished to the Securities and Exchange Commission. More information about these and other risks that may impact Veraz' business is set forth in our Annual Report on Form 10-K, including the "Risk Factors" section in that report, for the year ended December 31, 2007 as filed with the Securities and Exchange Commission. These filings are available on a website maintained by the Securities and Exchange Commission at http://www.sec.gov. All forward-looking statements in this press release are based on information available to us as of the date hereof, and we assume no obligation to update these forward-looking statements.
VRAZ-IR