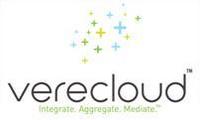 The Service Model Catalyst will provide observers with a live demonstration of how a CSP can integrate, aggregate and mediate cloud services.
Englewood, Colo. (Vocus) April 27, 2010
Verecloud , which equips communications service providers (CSPs) with a cloud services aggregation platform enabling them to capture more of the emerging cloud computing services market, is participating in the Service Model Catalyst at TM Forum Management World 2010, taking place May 18-20 in Nice, France.
TM Forum's technology program brings together CSPs, systems integrators and hardware and software vendors to solve some of the telecom industry's most pressing challenges through collaborative short-term projects. These projects eventually become part of live demonstrations at TM Forum Management World.
The Service Model Catalyst will illustrate how CSPs can participate in the cloud services supply chain by bundling and selling their own offerings along with services from cloud service suppliers. With Verecloud's technology, CSPs become the trusted provider of core communication services and value-added cloud services delivered to small to medium-sized business (SMB) customers.
At the show, Verecloud will showcase its NIMBUS Marketplace cloud services aggregation platform. The platform, equipped with Comarch's business support system software, enables CSPs to on-board, order, fulfill, assure, support and correctly bill cloud services their SMB customers require to operate their businesses.
Specifically, Verecloud will show how a CSP can quickly on-board a new customer relationship management (CRM) service from a Software as a Service (SaaS) cloud service supplier through the use of the NIMBUS Marketplace Service Broker. On-boarding is accomplished through a standard process that includes the importing of the service model specification into the service catalog and a set of provisioning, assurance and charging APIs. The service catalog is capable of supporting both the communications and cloud services the CSP will offer to SMB customers. Through the use of the service catalog, CSPs can easily support services offered internally or through wholesale relationships with cloud service suppliers.
Also included in the Service Model Catalyst demonstration is the NIMBUS Marketplace Customer Control Panel, which enables a CSP's SMB administrator to easily add a new service to a group of existing users or deliver services to new users. For the CSP, the Customer Control Panel provides an opportunity to increase demand through targeted campaigns and allows an SMB administrator to manage services allocated to users.
The NIMBUS Marketplace platform enables CSPs to become aggregators of cloud services to SMB customers. The platform fosters a cloud service supplier ecosystem as a result of CSPs partnering with cloud service suppliers that provide the products their customers want and use. NIMBUS Marketplace also has an easy-to-use Web portal allowing CSP customers to order customizable bundles of communications and cloud services. In addition, it provides CSPs with service analytics to leverage their greatest asset, which is customer information.
"With NIMBUS Marketplace, CSPs can deliver high quality and valuable cloud computing services to their small and medium-sized business customers. The Verecloud Service Model Catalyst will provide observers with a live demonstration of how a CSP can integrate, aggregate and mediate cloud services," said John McCawley, Verecloud president and chief executive officer. "The catalyst also will show how easy it is for SMBs to add and configure services for employees in their organization, ensuring a stellar experience for users of cloud computing services."
Qwest Communications International Inc. is sponsoring this year's Service Model Catalyst. Verecloud participated in last year's Service Model Catalyst in Nice and the catalyst held in December at TM Forum's Management World Americas in Orlando, Fla.
The Service Model Catalyst is one of the themed areas within the "Forumville" area on the TM Forum Management World show floor, located inside the Acropolis Convention Center in Nice. Read more on Forumville and the Service Model Catalyst at: http://www.tmforum.org/ManagementWorld2010/7867/home.html.
About Verecloud
Verecloud is focused on enabling communications service providers (CSPs) to capture market share in the expanding and lucrative cloud computing market. Verecloud is preparing to launch a new product called NIMBUS Marketplace. NIMBUS Marketplace is a platform that will enable CSPs to aggregate their current products along with innovative cloud services by using their existing systems. CSPs will have the capability to perform the order, fulfill, support and bill functions for their products and cloud services products. By collaborating with Verecloud, CSPs can turn what was once a simple billing relationship into a deepened customer relationship. Learn more about Verecloud at: http://www.verecloud.com.
For more information, contact Michael Hopkins, VisiTech PR, at (303) 752-3552 ext. 230.
# # #