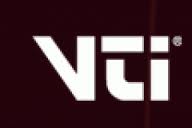 Industry-Proven Vacuum Coating Solutions.
Los Angeles, CA (PRWEB) January 11, 2013
Vacuum technologies are used by a wide variety of industries from the automotive industry to the solar industry. In each of these markets, there is a distinct need for high quality materials to aid in the production of the goods that are sent to market. The leader in providing the equipment to help produce the strongest and most reliable products is Vergason Technology, Inc. Now, they have newly joined forces with LAD Solutions for help in promoting their ever-evolving product line, and help the companies who need it the most get the equipment they need to create strong and long-lasting products.
Vergason Technology, Inc. is the inventor and pioneer of the widely used Press-Side® Rapid Cycle Metalizing System. This system continues to evolve and provides the companies that have implemented it maximum industry uptimes. This is crucial to businesses that rely on their machinery to get the job done in order to produce the number of products necessary to succeed. Another crucial feature of this technology is the amount of production it can take on, helping businesses with high needs get the products they create out to their customers faster.
Vergason Technology, Inc. has put a strong emphasis on the customer service they provide. They focus on forming strong relationships as a way to get to know the needs of their clients and use these needs to fuel innovation in their firm. By getting to know what the manufacturers require to get the job done the right way and as quickly as possible, Vergason Technology, Inc. uses real life experience to help evolve their product line.
Now, through their partnership with LAD Solutions, a high-quality online marketing firm located in Los Angeles, they aim to improve their presence on the Internet. With this improvement, they plan to reach new markets through the promotions that will be done by LAD Solutions. The primary online promotion that they will be focusing on is improving their search engine results. This, Vergason Technology, Inc. hopes, will help them tap into a need that they have not yet realized by being found easier online by the companies that require the coating services they offer. Together, LAD Solutions and Vergason Technology, Inc. will work continuously to promote various services and products on the Internet, helping bring in higher quality leads of businesses that require the technology to work around their manufacturing needs.
About Vergason Technology, Inc: Vergason Technology, Inc. has grown to be a leading company in vacuum coating technologies since their founding in 1986. After starting in a 500 square foot facility built on founder Greg Vergason's house, Vergason Technology, Inc. has grown to operate in a 37,000 square foot facility located in the scenic area of Finger Lakes in New York State. The company quickly grew to be known as the go-to leader in the vacuum coating technologies industry. Major accomplishments include bone implant coating systems and the first Press-Side® Rapid Cycle Metalizing System in the world. The company has more than 170 installed systems worldwide, thus Vergason Technology, Inc. serves a variety of industries and businesses. To learn more, visit their website, http://www.vergason.com.