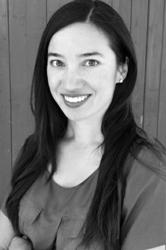 The role of the CFO today is more about being a strategic business partner for the company...
Cambridge, MA (PRWEB) May 09, 2012
Verge Advisors, a leading provider of part-time CFO services for growth businesses announces that Thi Linh Wernau has joined the firm as Managing Director of Sales, Marketing and Mobile Strategy. Thi Linh will be responsible for guiding the firm's continued growth, with a particular focus on supporting Boston-area businesses in the mobile industry.
"Thi Linh is a tremendous asset to our team," said Jonathan Iannacone, Founder and CEO of Verge Advisors. "Her leadership and business skills will help us with continued growth in providing CFO services to mobile and technology clients."
Thi Linh brings with her a wealth of experience from her past roles in mobile companies and marketing agencies. Her previous roles include VP of Sales and Account Management at mms (mobile messaging solutions), where she led business development and key account management for clients such as Coca-Cola and Bell Mobility. Her agency experience includes leadership positions at Hill Holliday, as both the head of the mobile competency within the digital group, as well as an integrated, cross-channel marketing executive. Thi Linh's other executive experience at mobile companies includes m-Qube (acquired by VeriSign), Nokia and skyrockit.
"The mobile ecosystem in Boston is growing at a rapid pace. I'm thrilled to be in the mix of business growth and innovation here in Kendall Square," says Wernau. "The role of the CFO today is more about being a strategic business partner for the company, with a finance framework as the foundation. I think our blend of strategy and execution in the finance function, together with mobile industry expertise, really resonates with the businesses and VCs we're speaking with."
Thi Linh Wernau holds a Bachelor of Business Administration in Accountancy from the University of Notre Dame. She has been recognized by the Boston Business Journal top "40 under 40" list and was recently named to Mobile Marketer's Mobile Women to Watch in 2012 list.
About Verge Advisors:
Verge Advisors provides part-time CFO services for growing businesses. The firm's approach is based on the belief that timely forward-looking insights into financial data are critical to help growth businesses scale. Verge Advisors blends strategic thinking with tactical execution in the finance function to drive better decision-making and accountability in your business. For more information, visit Verge Advisors at http://www.vergeadvisors.com.