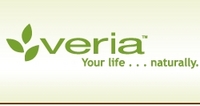 With all of the hustle and bustle it is still important to take care of you
Arlington, TX (Vocus) December 9, 2009
'Tis the season for walking miles through stores, standing in long check-out lines and trying to avoid the flu bug at all costs. How better to prepare yourself and a friend for this year's holiday cooking, shopping and parties than with a little self-pampering? Health and wellness experts Veria are offering everyone some extra cheer during this hectic time of year with a relaxation gift pack – and unlike everything else on your gift list, this is absolutely FREE.
Anyone visiting http://www.veria.com/gift can sign to have a free 30-minute relaxation kit mailed to them. The kit includes samples of Almond & Geranium moisturizer, Macadamia with Lotus moisturizer and a recipe for Buttermilk Bath Salts. You can also send the same kit to a friend with a personalized holiday e-card.
"The holidays are a fun time of year, but can be more stressful on our bodies than we realize," says Betsy Finston, vice president of digital media for Veria. "With all of the hustle and bustle it is still important to take care of you so you can accomplish everything on your list. Plus we want you to encourage a friend or family member to do so as well to keep everyone on track for a healthy holiday."
Once a request is submitted, participants can also enjoy 40-50% discounts on skin care items, candles, satin sheets and other gift items in the Veria online store. For more gift ideas, recipes and tips on health and wellness visit http://www.veria.com.
ABOUT VERIA
Veria is the primary consumer brand of Natural Wellness USA, a wholly owned subsidiary of one of India's most prominent businesses, the Essel Group. Based in Arlington, Texas, Veria is a growing natural health and wellness company combining Veria TV, local wellness centers, a lifestyle-focused website and an all-natural product line. Veria's guiding principle is that "wellness begins with understanding natural ways of living and a desire to live in harmony with the natural world."
Veria.com is working with an extensive panel of certified Naturopathic physicians to build a library and become a credible leading source of information on natural healing and lifestyle and a major online shopping destination for the companies' natural product line.
Veria TV is a new television network of original natural wellness lifestyle programming, available on Channel 218, on DISH Network and Verizon FiOS. For more information on content and program schedules visit http://www.veria.com/on_tv.html.
Contact: Betsy Finston
Phone: 646.786.1875
###