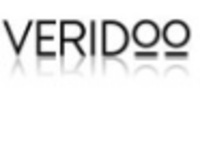 We want to incentivize our users as much as possible so VERIDOO becomes the most attractive place on the Web to create, share, connect and earn on the subjects and issues that resonate with our more mature members on a personal level
MIAMI (PRWEB) March 11, 2008
VERIDOO.com is a newly launched online social networking environment that targets 20 to 45 year-olds in the general market as well as the burgeoning second and third generation multi-lingual U.S. Hispanic youth demographic. For the first time, members are not only empowered with the standard tools for what VERIDOO calls "Virtually Everything You Do Online Everyday," but through the use of a unique convergent media platform of applications, the online technology allows its users to create their own personal content on a customized web "Channel" of their own, for which VERIDOO will reward high performance Channels with affiliate brand sponsorship for individual creators.
In addition to being one of the first online broadcasters to produce high-definition video content, VERIDOO's introduction of the online Channel pioneers a new development in the world of web-based social networking, and introduces a highly interactive platform as an extension of the "Blog" as we know it today. Rather than a simple text-based program, a user's Channel acts as an "Amplified" or "Hybrid" personalized blog, supporting media-rich content such as photos, videos and music that can be uploaded by the user on a continuous basis. VERIDOO offers different privacy levels for a Channel, enabling creators to broadcast any one or more of their Channels to all VERIDOO members or to specific groups of choice. When the Channel receives a certain level of subscriber memberships or impressions, VERIDOO will reward its founder by sourcing a corporate sponsor that will act as a brand partner for the Channel. As a result of potential sponsorship of the Channel, VERIDOO will offer the founder the opportunity to get involved in a profit sharing program for revenues generated directly from the Channel. Ultimately, VERIDOO empowers its members to create a network of interactive content for an attractive reward.
For advertisers and potential sponsors, VERIDOO is just as rewarding. VERIDOO creates an online pool of highly subscribed-to Channels for advertisers to choose from. These Channels comprise of a highly captive audience that can be uniquely targeted. VERIDOO provides a platform for branded content and a direct line to the consumer through VERIDOO's database of user profiles. Through VERIDOO, sponsors can offer branded VERIDOO rewards to an existing and new customer base. Furthermore, potential sponsors can login and use a back-end "Office Suite" of tools, created by VERIDOO, to locate user-created Channels they may wish to sponsor. The VERIDOO cost-per-influence model ensures a maximum return on investment.
"The concept behind our Channels featured on VERIDOO can really be described as monetizing the blog," said Jason Inasi, President and Creative Director for VERIDOO. "We want to incentivize our users as much as possible so VERIDOO becomes the most attractive place on the Web to create, share, connect and earn on the subjects and issues that resonate with our more mature members on a personal level," adds Inasi.
Upon logging-in to the VERIDOO Network, members will be paired with rewards that specifically fit the member's interest profile. VERIDOO'S convergent media network brings together all the necessary online tools and applications featured on today's existing social networking sites, and make them available as a single platform under the VERIDOO umbrella.
To experience the future of online social networking, log on to http://www.VERIDOO.com.