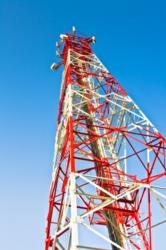 Philadelphia, PA (PRWEB) August 16, 2012
Cellular Country has now made the Motorola Droid 2 available through Verizon. The Verizon Droid 2 that Cellular Country offers is sold for $139.99 through the company's online store. The discounted price has already generated buzz from users who have made a purchase as soon as the Droid 2 from Verizon was available.
The customers loved the fast data processing and network that this Verizon phone offers. The fast processing has made calling and sending texts easy. With Verizon's network, the Droid 2 has enhanced its features and capabilities that customers have enjoyed.
The broad data plans that Verizon offers is one of the main attractions of this Cellular Country release. Users use their current data plan, and start using the Droid 2 that they purchased. No more switching carriers and additional costs. Customers can now enjoy the flexible data plan that Verizon has to offer because of Cellular Country's latest product offering. Take advantage of the 1 GB or 10 GB data plan from Verizon with the Droid 2. The larger data plan provides users with more options for music, videos, and emails.
The deal that Cellular Country offers does not end with Verizon; customers can also get bigger discounts when they purchase accessories for their cell phone or purchase another cell phone with their Droid 2. Get a 2 GB or 16 GB micro SD card or car charger for as low as $7.99, $21.99, or $9.99 respectively.
Cellular Country is aggressively pushing to serve their customers better with their latest product offerings.
About:
Cellular Country is a cell phone retailer that offers low prices for high quality cell phones from brands such as Samsung, LG, BlackBerry, iPhone, Nokia, and others. Visit their website at http://www.cellularcountry.com for more information and queries.