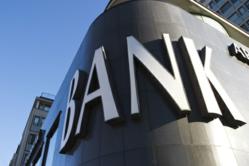 Miami Beach, FL (PRWEB) April 02, 2012
In the U.S., 50 million people cannot obtain a credit card. Merchant Data Systems now enables merchants to safely accept checks, as a brick and mortar, mail order, or internet business. The new initiative give their merchants access to Automated Clearinghouse (ACH). ACH debits the customer's account while crediting the sale to the merchant account in an in-person sale. By phone or mail, Check-By-Phone instantly guarantees checks for phone, mail and fax orders. Check By Net allows web merchants to accept checks on-line in a secure manner by filling out a "cyber-check" that is easy to use. This new suite of products has been added to their current stable of professional payment and Verrmont merchant services.
Merchant Data Systems of Miami Beach, Florida is a company that provides reliable and secure payment processing and merchant services accounts. Founded in 1997, they provide reliable and safe merchant processing services and are PCI – DSS compliant. Merchant Data Systems has a long standing reputation for top quality services and offers the latest credit card processing technology for merchants.
The comprehensive services available include: Credit Card Processing, Debit Card Processing, Automated Account Settlement, Check Guarantee, Electronic Check Conversion, Electronic Benefits Transfer, POS Equipment Sales & Leasing, 24/7 World Class Customer Service, an Award Winning Technical Help Desk, Merchant Cash Advances, Proprietary Gift Card and Loyalty programs, Equipment Financing, Payroll Services as well as merchant-friendly PCI Compliance solutions.
Merchant processing services are available for brick and mortar stores, mail order companies and internet e-commerce websites and affiliates. Brick and mortar businesses can accept any major credit card at low rates and these services are compatible with any point-of-sales (POS) system. Mail order businesses can select from a variety of hardware and software choices. Fraud protection and address verification round out a robust list of services. Internet businesses can enjoy the full suite of merchant services and also have their website designed and hosted, all at the same company. Merchants enjoy the confidence of breach protection for their customers as MDS provides an easy solution for merchants to verifying and securing any personal data they may need to store and retain over time.
Merchant Data Systems specializes in offering services to restaurants, retail and charities. Fair pricing and high tech management solutions are available. MDS adheres to security management and fraud protection standards so merchants can accept payments with confidence. The support team is excellent and available in-house around the clock to assist in any issues.