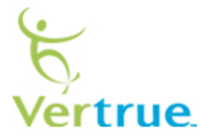 What's in it for them?
Norwalk, CT (PRWEB) July 3, 2008
With so much economic gloom and doom out there these days, it's tough to stay positive and find a good-paying job. But Vertrue Incorporated, a leading consumer services marketing company, wants to help with the job hunt by keeping consumers in the fight.
It may sound like "pie in the sky," with so many newspaper headlines, talk show discussions and blog posts painting a pretty sorry overall economic picture, but the fact is that it's still possible to land a good job in a lousy economy. And it's really all a matter of strategy, advises Vertrue.
-- Opt 'til ya drop. Sure, "recession" can be a dirty word, but then again, so are words like "self-doubt" and "apathy." Don't let circumstances dictate future events. Get on the job boards, websites and phone lines. Search terms like "recession proof jobs," and keep the goal in sight.
-- Put the shoe on the other foot. In tough economic times, it's probably a good idea to think in terms of "What's in it for them?" vs. "What's in it for me?" Let prospective employers know that the bigger picture is understood -- the company always needs to move forward, even during an economic downturn.
-- Sell the bottom line. Tales and lists of skill sets, awards and achievements might look good on a resume, but today's employers need results -- not a dog-and-pony show. Think of those skills in terms of pure profit and loss; present things in "bottom line" talk, and there may just be room a lot closer to the front of the prospects' line.
-- Generate and save. Speaking of the bottom line, that's the name of the game in just about every vocation (both private and public) out there. Try to start thinking in terms of money-making and money-saving abilities as an effective one-two punch. Hiring managers can't afford to take stock in any prospective candidate who doesn't have at least one of those key performance traits.
Yes, it's tough out there, but it's not hopeless. Use a little good, old-fashioned "elbow grease," and make believers out of those prospective employers. When it comes to fighting through a tough job market, turn to these and other helpful tips from Vertrue.
About Vertrue
Headquartered in Norwalk, Conn., Vertrue Incorporated is a leading Internet marketing services company and premier marketing partner to corporate clients. Vertrue, through its various subsidiaries, gives consumers access to services that offer substantial discounts and convenience for important decisions in their everyday lives. The services offered by the Vertrue family of companies span healthcare, personal property, security/insurance, discounts and personals and are offered online through an array of marketing channels. Partners can enhance market presence, strengthen customer affinity and generate additional value through programs offered by subsidiaries of Vertrue.
###