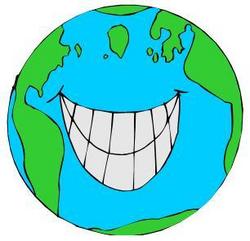 Norwalk, CT (PRWEB) March 27, 2008
Vertrue Incorporated, a leading Internet marketing services company, supports all initiatives that encourage individuals to improve the quality of life of their communities.
Since its very beginning almost two decades ago, under the leadership of CEO, Gary Johnson, Vertrue has given back to the community in many ways. The company participates with donations and active involvement in different events and programs on behalf of local communities. Every October, Vertrue and its employees take part in the American Heart Association's Heart Walk, and many kids have wonderful toys to play with every December, thanks to Vertrue's involvement in the Toys for Tots program.
A beautiful country
There are also wonderful initiatives and projects that Vertrue applauds and invites everyone to participate in. "Keep America Beautiful" is one of those projects. Their mission is to engage individuals to take greater responsibility for improving their community's environments.
Keep America Beautiful, Inc., has a network of nearly 1,000 affiliate and participating organizations, which makes it the nation's largest volunteer-based community action and education organization. The idea began in 1953, before being "green" became fashionable, simply as a way to bring the public and private sectors together to develop and promote a national cleanliness ethic.
Today, the Clean Community System is the main program of KAB, a process that helps define local waste reduction issues, supports beautification and litter prevention, and establishes education and community programs that improve our environment, land and waterways. Companies and individuals can help to make a difference by getting involved. Contacting an affiliate, donating money or volunteering for the Great American CleanupTM program are just a few ways to help this cause.
What We Can Do
Vertrue Incorporated provides tips for keeping America beautiful. It's rather simple, if we all decide to participate by doing our best as part of a community. Anyone can help beautify each neighborhood, town or city by doing little things:
-- Recycle and reuse. Everyone can do it at home, and that helps foster a sense of community involvement for the younger generation. Bring the same attitude to the workplace, and encourage your company to create a recycling program if there isn't one established.
-- Get involved. Your community always needs leaders who can take part in bigger endeavors.
-- Volunteer. There will always be less fortunate people who need a hand. Research different volunteer possibilities, and pick one you feel passionate about.
-- Donate money. Time, a kind word and tenderness can make a big difference in someone's life, as can a timely charitable contribution.
About Vertrue
Headquartered in Norwalk, Conn., Vertrue Incorporated is a leading Internet marketing services company and premier marketing partner to corporate clients. Vertrue, through its various subsidiaries, gives consumers access to services that offer substantial discounts and convenience for important decisions in their everyday lives. The services offered by the Vertrue family of companies span healthcare, personal property, security/insurance, discounts and personals and are offered online through an array of marketing channels. Partners can enhance market presence, strengthen customer affinity and generate additional value through programs offered by subsidiaries of Vertrue.
###