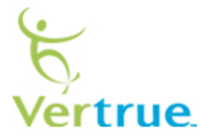 I was overwhelmed by the generosity of our employees!
Norwalk, CONN. (PRWEB) August 5, 2008
Every day in America, many kids find themselves in traumatic, emotional -- or just plain "scary" -- situations. Vertrue Incorporated, a leading consumer services marketing company, understands that. And recently, Vertrue organized a stuffed animal toy drive at their corporate headquarters in Norwalk, CT. Working in cooperation with the Florida-based non-profit Stuffed Animals For Emergencies (SAFE), Vertrue employees donated over 500 stuffed animals to the cause.
SAFE includes chapters in 13 U.S. states and two affiliate chapters in Canadian provinces, Alberta and Ontario. The non-profit program, designed to provide comfort to kids who have conditions or develop illnesses that require travel by ambulance, was started by Florida resident Cammie Sanders back in 1997. (More recently, in August 2004, Cheryl Famigletti of the program's Texas chapter began overseeing project SAFE in the hopes of carrying on Ms. Sanders's fine work.) An ambulance ride can shake up many adults -- let alone a child -- and having a cuddly toy to provide reassurance is what the program is all about.
Kate Cooke, a Manager at Vertrue and co-chair of the event, said, "I was overwhelmed by the generosity of our employees!" After the drive was over, there were still people asking how they could donate or help out, she added.
Helping people -- especially kids -- can make a difference, notes Vertrue. And over the years, Vertrue incorporated has taken part in and organized events that are designed to help the less fortunate or those in need.
-- Sing a song of six pence. At holiday time, Vertrue organizes an annual canned food drive to benefit the needy. Even the most enterprising among us may not be able to "sing for supper." So past food drives have relied less on who can carry a tune and more on who is most in need.
-- Talk it like Townshend. When rock 'n' roll legend Pete Townshend released "Give Blood" in 1996, Vertrue Incorporated was already well ahead of the game. Founded back in the 1980s, Vertrue has continually run blood drives -- not only at their headquarters location, but also at their satellite offices -- in cooperation with the Red Cross.
-- Warm jacket … warm heart. In addition to canned food drives, Vertrue Incorporated also conducts annual winter clothing drives. Employees donate everything from winter coats and baby clothes to toys and games for those in need.
-- Paint for pride. In the past, Vertrue Incorporated has sent their employees on a mission: Brighten up someone's day by sprucing up their home. Organizing painting and general clean-up crews, Vertrue Incorporated remains active in local communities.
When it comes to helping people in need, sometimes a hug and a toy is all it takes, suggests Vertrue.
About Vertrue Incorporated
Headquartered in Norwalk, Conn., Vertrue Incorporated is a leading Internet marketing services company and premier marketing partner to corporate clients. Vertrue, through its various subsidiaries, gives consumers access to services that offer substantial discounts and convenience for important decisions in their everyday lives. The services offered by the Vertrue family of companies span healthcare, personal property, security/insurance, discounts and personals and are offered online through an array of marketing channels. Partners can enhance market presence, strengthen customer affinity and generate additional value through programs offered by subsidiaries of Vertrue.
###