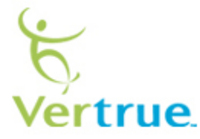 Sometimes a first impression can mean everything.
Norwalk, CT (PRWEB) September 29, 2008
Vertrue Incorporated, a leading Internet marketing services company, believes that there are still ways to make a good first impression on a job application -- with, for example, a well-written and effective cover letter.
There may be no exact tried-and-true formula to weave an effective cover letter, but Vertrue and its leadership team have some definite ideas on planning and composing these pivotal letters.
Vertrue CEO Gary Johnson, for example, has been recognized for his efforts by major business groups. In 1999, Gary Johnson was the recipient of the Ernst & Young Entrepreneur of the Year Award for Southwest Connecticut/New York Hudson Valley Regions. Accomplishments like that aren't achieved without a certain degree of planning and preparedness, and Vertrue wants to give consumers the inside track on what many employers (and more specifically, hiring managers) look for in effective written communications.
-- Rome wasn't built in a day. Along the lines of that old saying, effective letter writing takes time and planning. Build that cover letter carefully. It can be just as important as a resume or referral. Just think of it as a calling card -- a first impression, really. And like another old saying goes (loosely translated), "Sometimes a first impression can mean everything."
-- Make up their mind for them. A smart hiring manager can spot a cover letter that's simply "mailed in." Don't just slap down a few thoughts that gloss over the general idea: "Here's why it's a good idea to hire me." Instead, think about how personal experience relates directly to the desired job. A carefully thought-out cover letter not only shows that research was done, but that there's also a clear understanding of job responsibilities, expectations and personal (and even organizational) goals. Convince them in the cover letter that their search for the right candidate just got a little easier.
-- Practice those ABCs. A lot of prospective employers won't even look at a cover letter unless it's in a certain form. As always, do that homework, and build the letter in a one-page-long, standard business-letter format. Keep it concise and to the point. Think about indenting paragraphs, but it's not required. (Not indenting them, though, does provide a bit more room on the rest of the page.) Also, leave wide margins (minimum 1 inch) on the left, and let the right margin wrap naturally.
-- Show 'em the one and only. The cover letter needs to come from the candidate; getting someone else to write the cover letter could backfire. Besides, fostering trust with a new potential boss is always a good idea.
Remembering these timely tips could make the job search far simpler and generally more effective, suggests Vertrue Incorporated.
About Vertrue:
Headquartered in Norwalk, Conn., Vertrue Incorporated is a leading Internet marketing services company and premier marketing partner to corporate clients. Vertrue, through its various subsidiaries, gives consumers access to services that offer substantial discounts and convenience for important decisions in their everyday lives. The services offered by the Vertrue family of companies span healthcare, personal property, security/insurance, discounts and personals and are offered online through an array of marketing channels. Partners can enhance market presence, strengthen customer affinity and generate additional value through programs offered by subsidiaries of Vertrue.
###