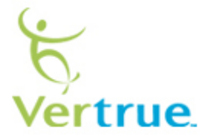 Norwalk, CT (PRWEB) January 10, 2008
Coverdell & Company, a subsidiary of Vertrue Incorporated and a leading consumer services marketing company, has expanded its initiative with Feed The Children, a global charity, to provide pharmacy discount cards to families across the United States who have little or no health insurance coverage. Families who receive the card can use it at over 50,000 pharmacies across the country to save on prescription medications and additional healthcare purchases.
These pharmacy discount cards, which are being distributed to eligible families at no cost to them, offer significant savings on doctor-prescribed medications and other healthcare needs at over 50,000 pharmacies nationwide. With medical costs spiraling out of the reach of many in the past decade or so, Vertrue's Coverdell subsidiary teamed up with Feed The Children to ease the burden on poorly insured or completely uninsured families throughout the United States.
Starting in early November 2007, Feed The Children and Vertrue's Coverdell operations helped to brighten the holidays for thousands of needy families in this country by providing them with boxes of food, personal care items and prescription drug discount cards in charitable events in the following locations:
-- Albuquerque, NM, on November 6, with the assistance of McCormick, the largest spice company in the world;
-- Berea, KY, on November 15, in partnership with Berea Health Ministry, Inc.;
-- Lake Havasu City, AZ, on November 19, in conjunction with the local Calvary Baptist Church;
-- Cleveland, MS, on November 16, along with the Ken Folk Foundation, which was created by NFL cornerback Ken Lucas;
-- New Orleans, LA, on November 16, in partnership with former NBA player PJ Brown and the PJ and Dee Brown Foundation, and facilitated by Desire Street Ministries;
-- The Bronx, NY, on November 17, assisted by Christ Alive Christian Center;
-- Seattle, WA, on November 17, in coordination with White Center Food Bank and STAR Touring and Riding, a Star Motorcycle owners group, and sponsored by Star NW Washington Chapters
-- Leesburg, FL, on November 19, in partnership with The Father's House;
-- Detroit, MI, on November 19, assisted by the Capuchin Soup Kitchen and Detroit Pistons guard Richard "Rip" Hamilton;
-- Middleton, OH, on November 20, together with the Louella Thompson Dream Center as well as former NFL player Cris Carter and his Carter Brothers Charities;
-- Youngstown, OH, on November 20, in conjunction with the Salvation Army of Mahoning County;
-- Baton Rouge, LA, on November 20, together with Star Hill Baptist Church and Seimone Augustus, a WNBA player and former star at Louisiana State University;
-- Baltimore, MD, on November 20, together with The Ray Lewis Foundation, created by NFL linebacker Ray Lewis;
-- Plainfield, NJ, on November 20, with the assistance of Ruth Fellowship Ministries;
-- Cincinnati, OH, on November 30, sponsored by local Cumulus Radio Stations and facilitated by Churches Active;
-- Zuni, VA, on December 1, coordinated by the Tabernacle of Praise;
-- Lincoln City, OR, on December 6, sponsored by Mike and Hannah Raines and aided by Lincoln City Foursquare Church;
-- Elkhart, IN, on December 8, with the assistance of Granger Community Church;
-- Montebello, CA, on December 3, with the help of Heart of Compassion Distribution;
-- Henryette, OK, on December 8, in conjunction with the Henryetta Lions Club;
-- Cincinnati, OH, on December 11, aided by Churches Active as well as Cincinnati Bengals' wide receiver Chad Johnson;
-- Adrian, MI, on December 15, organized by Community Action Agency;
-- San Bernardino, CA, on December 17, together with the Inland Young Marines group;
-- Ocala, FL, on December 3, aided by Interfaith Emergency Services;
-- Denver, CO, on December 8, in coordination with The Family Tree and STAR Touring and Riding, and sponsored by Star Chapter 183;
-- Las Vegas, NV, on December 8, together with Calvary Southern Baptist Church, Hope for the Homeless Ministries and STAR Touring and Riding, and sponsored by Star Chapter 276; and
-- Oklahoma City, OK, on December 17, under the auspices of the Salvation Army of Oklahoma City;
In each of these events, Coverdell, the Vertrue subsidiary, and Feed The Children worked with local groups to identify at least 400 needy families in the area. These families each received a package of food, personal care items and discount pharmacy cards designed to improve their day-to-day lives.
In total, approximately one million families received prescription drug discount cards in 2007. Vertrue's subsidiary, Coverdell and Feed The Children are grateful for the help of local volunteer and charity organizations in the effort to ease the plight of poor, uninsured and underinsured families across the nation, and they hope to continue this successful initiative in 2008.
About Vertrue
Headquartered in Norwalk, Conn., Vertrue Incorporated is a leading Internet marketing services company and premier marketing partner to corporate clients. Vertrue, through its various subsidiaries, gives consumers access to services that offer substantial discounts and convenience for important decisions in their everyday lives. The services offered by the Vertrue family of companies span healthcare, personal property, security/insurance, discounts and personals and are offered online through an array of marketing channels. Partners can enhance market presence, strengthen customer affinity and generate additional value through programs offered by subsidiaries of Vertrue.
About Coverdell
Coverdell is a full-service marketing services company with offices in Atlanta and Chicago. Formerly Coverdell & Company and DDS/Best Benefits, the two entities merged in 2004 to become Coverdell, delivering full-service marketing, administration and customer service to our clients. Coverdell & Company, Atlanta, was founded in 1963 and was one of the first companies to market insurance to bank customers. Since then, Coverdell & Company has worked with banks longer than any other insurance marketing organization. DDS/Best Benefits, Chicago, was founded in 1995 as a wholesale provider and administrator of non-insured health discount benefits. DDS/Best Benefits currently provides benefits to more than 6 million individuals across the country. The new company, Coverdell, provides broad product offerings with the ability to handle entire marketing programs from acquisition to fulfillment, making it easy for clients to generate incremental revenue.
About Feed The Children
Founded in 1979 by Larry and Frances Jones, Feed The Children is consistently ranked as one of the 10 largest international charities in the U.S., based on private, non-government support. Feed The Children is a Christian, international, nonprofit relief organization with headquarters in Oklahoma City, Oklahoma, that delivers food, medicine, clothing and other necessities to individuals, children and families who lack these essentials due to famine, war, poverty or natural disasters. In FY 2006, Feed The Children distributed more than 129 million pounds of food and other essentials to children and their families in all 50 states and internationally, supplementing more than 730,000 meals each day. Since its founding, the organization has reached out to help those in need in 118 countries around the globe. For more information, please visit http://www.feedthechildren.org.
###