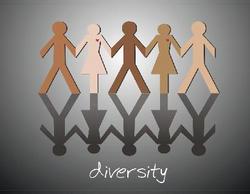 Norwalk, CT (PRWEB) February 14, 2008
Vertrue Incorporated, a leading consumer services marketing company, celebrates Black History Month by reaffirming its belief that cultural diversity in all its forms offers multiple benefits for the company and employees alike.
For companies like Vertrue, cultural diversity:
-- Makes good business sense. It helps companies maintain a competitive advantage. In an era of fierce competition, the most successful businesses are global businesses.
-- Keeps the company on its toes. Cultural diversity makes companies nimble and adaptable to changing market conditions.
-- Encourages innovation. When contributions come from those with diverse backgrounds, it enriches productivity and achievements.
-- Improves employee retention. Diversity in the workplace assists corporations in retaining valued employees, especially at times when a skilled labor pool is in demand.
For employees, cultural diversity:
-- Facilitates promotions from within. Employees benefit from greater potential for job growth and opportunities for advancement in a climate where contributions are welcomed from all quarters.
-- Boosts morale. A welcoming and open attitude toward cultural diversity inspires employees to pursue their fullest potential and work together effectively as a team.
-- Replaces stereotypes with understanding. Diversity in the workplace reinforces the belief that differences are assets, not liabilities.
Most employees realize that cultural diversity in the workplace may relate to race, gender and religion, but it also encompasses differences in personality, education and general upbringing, notes Vertrue. Simply put, diversity = individuality. It's any trait that makes someone unique.
A company like Vertrue that fosters a sense of inclusion and recognizes individual talents and experiences is planting the seeds for a special synergy to grow. This synergy results when a group of people with different ideas and different backgrounds come together to collaborate. Fresh ideas have a way of converting predictable and business-as-usual approaches into fruitful and profitable alternatives.
Much like the ingredients for a meal that on their own may offer only raw potential but together create a sumptuous feast, so, too, everyone benefits from a culturally diverse workforce whose true value is greater than the sum of its parts, asserts Vertrue.
Diversity: the art of thinking independently together.
-- Malcolm Forbes
About Vertrue Incorporated
Headquartered in Norwalk, Conn., Vertrue Incorporated is a leading Internet marketing services company and premier marketing partner to corporate clients. Vertrue, through its various subsidiaries, gives consumers access to services that offer substantial discounts and convenience for important decisions in their everyday lives. The services offered by the Vertrue family of companies span healthcare, personal property, security/insurance, discounts and personals and are offered online through an array of marketing channels. Partners can enhance market presence, strengthen customer affinity and generate additional value through programs offered by subsidiaries of Vertrue.
###