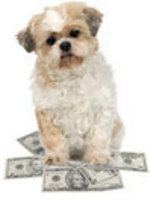 Chula Vista, Calif. (PRWEB) December 15, 2010
The Chula Vista Animal Care Facility today launched an upgraded version of its website at http://www.cvacf.org. The site now includes a tax-exempt donation function to help raise funds for needed improvements. The site also includes quicker navigation to adoption and lost pet information, as well as updated general information.
For a facility that serves approximately 350,000 residents in the cities of Chula Vista, National City, Imperial Beach and Lemon Grove, animal intakes are on the rise while city budgets decline. Improvements to existing assets are planned to help manage the increasing need.
"We are a city department with a non-profit mission," said Mariya Anton, facility manager. "Financial donations made through http://www.cvacf.org will help us make immediate investments in necessary improvement and expansion projects to better care for the animals, as well as improve our adoption outreach efforts."
The highest priority areas include an expansion project for 112 dog kennels and nine living room-like cat displays, as well as make weatherization and landscape improvements to the animal interaction and exercise areas.
"I am proud of the staff at the Chula Vista Animal Care Facility and how they care for the animals on a shoestring budget, but there is more we as a community can do to improve the welfare of our homeless pets," said Chula Vista Mayor Cheryl Cox.
As part of the shelter's growth, in early in 2010, Pima Medical Institute partnered with the Chula Vista Animal Care Facility to make it the first teaching facility in California accredited by American Veterinarian Medical Association for its Veterinary Technician Program located within an animal shelter. The partnership with Pima Medical Institute provided the animal care facility with a state-of-the-art training classroom, expanded recovery rooms, a new x-ray machine and a surgical theater with flat screen monitors, four cameras, a CD/DVD player and a two-way audio component that enables instructors, students and staff to interact remotely during procedures.
"We invested in Chula Vista because we recognized the commitment of the city and the potential of the facility, as well as the tremendous strides they've taken to improve the level of animal care in the South Bay," said Fred Freedman, chief operating officer for Pima Medical Institute. "We're excited about the commitment to quality care and are grateful to play a role in the animal care facility's future."
All major credit cards are accepted at http://www.cvacf.org. Or, donors may make checks payable to the Chula Vista Animal Care Facility and mail to 130 Beyer Way, Chula Vista, CA 91911. A tax-exempt receipt will be sent to each donor for their contribution.
In this season of giving, the Chula Vista Animal Care Facility advises residents to first visit the animal shelter to learn about the long-term responsibilities associated with pet ownership. This experience can help individuals and families better choose the best pet for their household and reduce the risk of animal neglect and returns to the shelter.
About the Chula Vista Animal Care Facility
The Chula Vista Animal Care Facility has fulfilled its mission to protect the health, safety and welfare of people and animals in the communities it serves since 1923. The shelter is composed of five divisions: Adoption/Volunteer Services, Veterinary/Medical Services, Customer Service, Shelter Operations and Field Operations and Dispatch. Expanded services now include community outreach and education programs and comprehensive medical care for sheltered animals. The shelter serves the cities of Chula Vista, National City, Imperial Beach and Lemon Grove. With more than 8,000 animals arriving at the shelter each year, the staff strives to increase adoptions, reunite lost pets with their families and advance responsible pet ownership through education and outreach. To learn how to help or to contact the Chula Vista Animal Care Facility, stop by 130 Beyer Way, Chula Vista, CA 91911, call (619) 691-5123 or visit http://www.cvacf.org.
About Pima Medical Institute
Established in Tucson in 1972, Pima Medical Institute (PMI) is one of the premier medical career colleges in the western United States. PMI is a private, family-owned, accredited school dedicated to providing students with a well-rounded education that offers theoretical classroom studies coupled with real world training on-site at medical facilities. Pima offers a wide range of certification and associate degree programs, such as medical assistant, radiography, veterinary assistant and pharmacy technician.
PMI operates a total of 13 campuses in seven western states, with locations in Albuquerque; Tucson and Mesa, Ariz.; Denver and Colorado Springs, Colo.; Seattle and Renton, Wash.; Las Vegas; Houston; and Chula Vista, Calif. For more information and a complete list of programs offered at each of our campuses, visit pmi.edu or call 1-888-442-5998.
About the City of Chula Vista
http://www.chulavistaca.gov
The City of Chula Vista is San Diego County's second largest municipality and will celebrate its Centennial in 2011. With approximately 230,000 residents, the city is located just south of downtown San Diego. Chula Vista's 33,024 acres is diverse - from coastal shoreline in the West to the San Miguel Mountains in the East. Established neighborhoods, contemporary communities, start-up firms, corporations, nationally recognized entertainment venues, the nation's only warm weather Olympic training facility, and a historic downtown all contribute to Chula Vista's attraction for both families and businesses. Combined with affordability and room to expand, Chula Vista is positioned to continue offering multifaceted opportunities to businesses and residents alike.
###