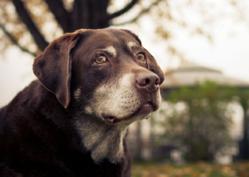 Encinitas, CA (PRWEB) November 15, 2012
In honor of Adopt-A-Senior-Pet Month, VetDepot is spreading the word about the perks of adding a mature pet to the family. Unfortunately, many older cats and dogs in shelters are overlooked simply because of their age. VetDepot is reminding potential pet parents that giving one of these animals a chance means saving a life.
Below are some of the great benefits of adopting a senior pet:
•There Aren't Any Surprises: Mature pets have already reached their full size and have an established personality. This information is helpful for families looking to find the best match for their lifestyle.
•Fewer Messes to Clean Up: An older dog is most likely done with its chewing phase and most mature pets are either housebroken or easily trained to be housebroken. Opting for an older pet might mean less time spent cleaning up unpleasant messes.
•They're Not a Full-Time Commitment: Although any pet is a serious responsibility, puppies require more attention than their more mature counterparts. If someone can't be home to a take a puppy outside every couple of hours, an older pet might be a better choice. An older dog's exercise regimen is also usually less time-consuming and rigorous.
•Knowing a Life is Saved: Sadly, older animals are often overlooked in a shelter setting and many are euthanized. Choosing to adopt a senior dog or cat means giving a deserving animal a second chance at a happy life
VetDepot will be posting more information about Adopt-A-Senior-Pet Month on their Facebook page and company blog throughout the month of November.
About VetDepot: VetDepot offers the very same pet products available from your local veterinarian with savings of up to 60%. All VetDepot products are backed by their 100% Satisfaction Guarantee. VetDepot is LegitScript certified, has an A+ rating with the Better Business Bureau and is committed to low everyday prices and excellent customer service. Check out their website at http://www.vetdepot.com or call their toll free customer service line at 866-456-0400. Save More. Give your pet the BEST!™