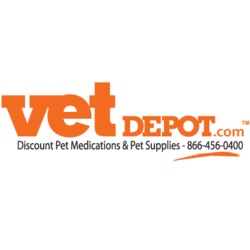 Encinitas, CA (PRWEB) May 22, 2012
Despite unsteady economic times, Americans appear to be increasingly finding room in their budgets for the expenses associated with pet ownership. The American Pet Products Association recently reported that Americans spent a record $50.96 billion on their pets in 2011. This number is monumental because it's the first time in history pet owners spending has surpassed the $50 billion mark.
This number is up 5.3% from $48.35 billion in 2010's APPA owner survey. These statistics are backed by data from VetDepot's own customers. Based on a recent survey, 74.6% of VetDepot's customers reported spending more on their pets in 2011 than in previous years. 80.2% of those surveyed also agreed that the economy didn't affect their decision to be a pet owner in any way.
It seems that for many, the return in loyal companionship is worth the investment in quality pet care. Some of the top expenses for pet owners in 2011 included $19.85 billion spent on pet food, $13.41 billion spent on veterinary care and $3.79 billion spent on over-the-counter pet medications and supplies. Some of the most popular OTC medications purchased from VetDepot in 2011 included Frontline Plus flea control and Cosequin joint products.
With close to 60% of cat owners and 70% of dog owners reporting that they see their pet as a family member, it shouldn't come as a surprise that pet care spending is unwavering. It appears that pet parents aren't willing to let the care of furry family members be diminished in any way.
APPA president Bob Vetere predicts that spending on pets will continue to rise, reaching approximately $53 billion by the end of 2012.
About VetDepot: VetDepot offers the very same pet products available from your local veterinarian with savings of up to 60%. VetDepot lets consumers save both time and money on all their pet supply needs. All VetDepot products are backed by their 100% Satisfaction Guarantee. VetDepot is LegitScript certified, has an A+ rating with the Better Business Bureau and is committed to low everyday prices and excellent customer service. Check out their website at http://www.vetdepot.com or call their toll free customer service line at 866-456-0400. Give your pet the BEST!™