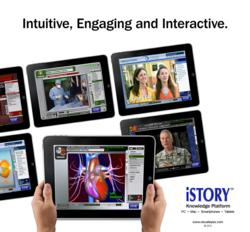 CSA to work with the VA Office of Acquisition and Logistics (OAL) to assist in the design and creation of interactive process flow maps for 16 enterprise supply chain processes.
Mechanicsburg, PA (PRWEB) February 14, 2012
Client Solution Architects, LLC announced today the award of a three year Blanket Purchase Agreement (BPA) with the Department of Veterans Affairs (VA). CSA is to work with the VA Office of Acquisition and Logistics (OAL) to assist in the design and creation of interactive process flow maps for 16 enterprise supply chain processes. This project is a key VA initiative that promises to help enhance performance of the VA supply chain. CSA is the prime contractor and is joined by teammates PwC, HP Enterprise Services, Visual Eyes, Northern Lights Navigation, YRCI and Victor E. Heinrich & Associates Inc. The BPA was competed under full and open competition and will be managed out of the CSA Eastern Region.
The VA is the second largest Federal Cabinet level agency with an annual budget of $125 billion, more than 156 major medical centers, 800 clinics, 100 cemeteries and 57 regional offices located in the US and several foreign countries and includes the following major VA administrations; the Veterans Health Administration, an organization that provides healthcare to veterans and their dependents; the Veterans Benefits Administration, an agency that provides benefits and loan guarantees to qualified veterans and their beneficiaries; and the National Cemetery Administration which manages the VA Cemeteries across the US.
Over the past few years, the VA has worked to re-engineer and enhance its enterprise supply chain performance. In support of this goal, the VA has put in place this contract, which calls for the design and development of high-end, interactive, multi-media based process maps for 16 VA supply chain, contracting and acquisition business processes. These process maps will provide standardized and re-engineered business process that will be used to train internal VA staff as well as providing a tool to all stakeholders on how to interact with the supply chain process.
"The daily freedoms and liberties the citizens of the United States so richly enjoy were bought and paid for by our Veterans, and the CSA Team is very honored to have been awarded this opportunity. This cadre of experts will drive improved efficiency in the VA's "back-office" functions, freeing up resources to provide improved support to the Veterans and their families in this fiscally austere budget environment." said Kent Michaelis, CSA Director of Operations, East Region. "Over 45% of CSA's workforce is comprised of Veterans, and almost all of us have close friends or family who have served their country and rely on the VA for support. We have an impressive array of experts in various fields, and will provide innovative and insightful process maps, business process changes, and the requisite training to help with change management."
The contract commenced on February 2, 2011 and the team is underway in planning the design efforts for the first process map ordered by the VA. CSA will use process mapping technology from Microsoft Visio and multi-media technology from both Visual Eyes and Northern Lights Navigation. The work performed under this contract will take the CSA Team nationwide as it performs site visits to VA Medical Centers such as the Denver Logistics Center for Prosthetics and the VA Acquisition Centers in Virginia, Illinois, New Jersey and Maryland.
About CSA
CSA is a professional services firm providing strategic guidance and operational performance solutions to government and commercial clients. CSA helps clients achieve their goals by enhancing organizational performance and maximizing return on investments. The firm helps clients plan and execute processes associated with Project and Portfolio Management, Acquisition and Program Management, Contracts Management, Business and Financial Management, Logistics and Supply Chain Optimization and Business Improvement and Analytics Services. The firm delivers services by combining deep process expertise with strong program management disciplines, analytics and a focus on performance results.
About PwC
PwC will provide expertise in Acquisition, Supply Chain Management, Workforce Development and Training. Their OAL experience will enable the development of high quality process maps that capture VA's supply chain and acquisition and training processes. PwC brings expertise and best practice knowledge of the SCOR model through its work in both the government and private sector.
About HP
For more than 13 years, the VA has chosen HP Enterprise Services as a trusted partner for its technology needs. HP has collaborated on some of the agency's most critical initiative, including multiple IT solutions with the Veterans Health Administration (VHA) and VA Office of Information and Technology (OIT). Their VA IT knowledge will be leveraged to identify the information system integration points for the process maps.
About Visual Eyes
Visual Eyes is a strategic storytelling and advanced multimedia company meeting the needs of military, healthcare, life sciences and government and corporate customers. Visual Eyes will provide their compelling storytelling method used on other DoD and VA projects to enhance the team's understanding and approach to effective learning and communication.
About Northern Lights
Northern Lights Systems Navigation Inc. are leaders in modeling and simulation to complex environments including healthcare. They will provide services to create robust business process system simulations which will provide both stunning 3D models of complex process and provide for objective process improvement recommendations.
About YRCI
YRCI will provide expertise in the VA process areas of requirements determination, construction contracting, source selection, contract award and contract administration. YRCI is currently providing acquisition, contracting, and administrative support services to the VA Center of Acquisition Innovation.
About Victor E. Heinrich & Associates Inc
Victor E. Heinrich & Associates Inc was founded in January 2008 by Victor E. Heinrich. Mr. Heinrich is a leader in the Healthcare supply chain and contract management with more than thirty-five years experience, and is a proven consultant to the VA nationally. He will provide in-depth coordinating and planning in addition to creating and mentoring self directed work teams.
# # #