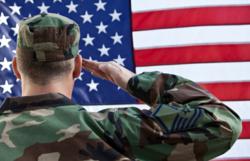 St. Petersburg, FL (PRWEB) May 26, 2011
US Federal Contractor Registration plans to award five veteran-owned or service-disabled veteran-owned small businesses with complete access to a Case Manager to assist them with CCR registration, ORCA filing and newsletter submission package, normally priced at $599. Applicants may enter the contest by sending an email to contest(at)usfcrgov(dot)com before June 1st, 2011.
Federal contracts are an attractive vehicle for struggling small businesses to increase their revenue and experience. Several set-aside programs, such as the Service-Disabled Veteran-Owned Small Business Concern Program, make this an especially great time for new vendors to work with the government. However, before any business can be awarded or paid for a federal contract, they must complete the required CCR registration and ORCA filing. Many struggling businesses simply don't have the time or resources to learn how to register and complete the process on their own.
In accordance with the Veterans Entrepreneurship and Small Business Development Act of 1999, the Federal Government is required to award at least 3% of the total value of all prime contract and subcontract awards to service-disabled veteran owned small businesses. While over $5 million has been set aside for service-disabled veteran owned businesses, so far only $1.4 million has been awarded for FY 2011.
In honor of Military Appreciation Month and to help support our nation's veteran owned businesses, US Federal Contractor Registration will help five veteran-owned small businesses take the first steps towards winning government contracts. A Case Manager will be assigned to help them obtain a DUNS number, complete CCR registration and submit their ORCA filing. After completing registration, the winners will also receive one free month of marketing through US Federal Contractor Registration's monthly newsletter to procurement officers in the winner's SBA region.
The Georgia Tech Procurement Assistance Center estimates that "as many as 20 percent of the over 600,000 firms presently registered in CCR have mistakes in their records." These mistakes include such errors as misspellings, omitted information or incorrect information and all have the potential of disqualifying a vendor from being awarded a contract. Many mistakes are the result of rushed and unprepared registration by inexperienced business owners trying to meet deadlines to bid on contracts or receive payments. Completing registration through an experienced Case Manager is the best way for new vendors to quickly and accurately complete the required CCR registration and ORCA filing.
To enter the contest, applicants must be a small business and be at least 51% veteran-owned or service-disabled veteran-owned. Interested applicants should email contest@usfcrgov.com and include information about their business (business name, how many years in business, what kind of products/services are offered), a point of contact for the company including contact telephone number and email address, why they should be awarded a free registration, what kind of contracts they plan to pursue once they are registered and how working government contracts can help them contribute to their community (eg – strengthening local economy, increased job growth, etc).
Winners will be notified by email and an official announcement will be made by US Federal Contractor Registration by June 8th, 2011.
US Federal Contractor Registration is a third party company offering businesses the option to work with a case manager to complete and maintain their CCR registration and ORCA filing for one year, and then market their business to the federal government. Contact us today at https://www.uscontractorregistration.com or #877-252-2700 to start your registration.
# # #