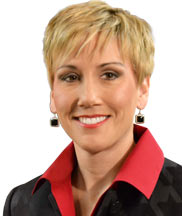 Our attorneys and staff are so proud of the men and women who risked their lives for our country and are delighted that they are spending the holidays with their loved ones.
Parkersburg, W.V. (PRWEB) December 29, 2011
West Virginia Veterans' benefits attorney Jan Dils today expressed a warm welcome home to troops in response to President Obama's formal ending of the Iraq war.
"Our attorneys and staff are so proud of the men and women who risked their lives for our country and are delighted that they are spending the holidays with their loved ones," said Dils, founder of the Veterans' disability benefits law firm of Jan Dils, Attorneys at Law, L.C., which provides legal assistance to disabled Veterans from its offices in West Virginia and North Carolina.
"But we also know that thousands of Veterans of the Iraq and Afghanistan conflicts may be facing another battle on the home front if they were injured during their tours of duty," Dils said. "We are here to support them."
The U.S. Department of Veterans Affairs, the government agency that processes disability claims for wounded soldiers, is swimming in a deepening pool of disability claims stemming from the Gulf War, according to a recent McClatchy News Service article.
The VA received 1.3 million claims for disability benefits in 2011. The National Organization of Veterans Advocates estimates that 10,000 new disability claims from Iraq and Afghanistan Veterans are submitted to the VA each month. At this rate, Iraq disability claims may exceed those made by Vietnam War Veterans, the McClatchy report stated.
"The VA's overflow problem is not a new one," said Dils, who assists injured Veterans in obtaining disability benefits for physical and mental wounds sustained during the war.
"The agency is taking steps to address the issue by hiring more workers," Dils said. "In the interim, however, that means that countless numbers of deserving Veterans may be losing out on the benefits they deserve."
Service members returning home from Iraq may have sustained service-related disabilities ranging from traumatic brain injuries (TBI) and hearing loss to post-traumatic stress syndrome (PTSD) and chronic adjustment disorder, Dils said.
Veterans now wait for an average of 188 days before receiving a decision from the VA about their eligibility for disability benefits. Many are denied upon the first application, according to Dils. The error rate in disability decisions is also high at 16 percent, according to a VA review cited in the McClatchy report.
"Disabled Veterans can increase their chances of a successful application for benefits with the help of a qualified attorney," Dils said. "A Veterans' disability benefits lawyer is familiar with all of the complicated requirements and can help compile all of the information needed to increase the likelihood for claimants to receive benefits on the first try."
In addition, lawyers can help Veterans who are denied benefits to prepare for their appeals – a process often fraught with meeting key deadlines and gathering additional information.
"It is not an easy process to obtain disability benefits, but it can make a world of difference for families and troops who are struggling with the long-term effects of injuries sustained in Iraq and Afghanistan," Dils said.
"Checks can range from anywhere between $127 and $2,769 per month. Even the smallest amount of assistance can make a difference for soldiers with lifelong ailments, particularly if they can no longer work."
Dils urged any Veterans who are applying for disability benefits to consult with an attorney or claims representative to ensure that their applications fulfill the VA's requirements.
"As disability lawyers, we understand the sacrifices that these Veterans have made," she said. "It is our distinct pleasure as lawyers to make sure that they are appropriately cared for through our government's VA disability program."
About Jan Dils, Attorneys at Law, L.C.
Jan Dils, Attorneys at Law, L.C., focuses exclusively on helping individuals with disabilities get the financial help they deserve from the government by seeking benefits from the Department of Veterans' Affairs and the Social Security Administration. The firm features West Virginia offices in Charleston, Parkersburg, Huntington, Logan and Beckley and one office in Charlotte, North Carolina. To learn more about Veterans' benefits and Social Security disability benefits, contact the firm by calling (877) 838-3726 or using its online form.
###