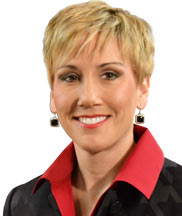 My hope is that the VA will be spared from the worst of the cuts so that our Veterans returning home from Iraq and Afghanistan can get the benefits they deserve.
Parkersburg, WV (PRWEB) October 26, 2011
West Virginia Veterans' disability benefits attorney Jan Dils said today that she is hopeful that impending budget cuts for the Department of Veterans Affairs will follow historical trends by being relatively minor ones.
According to recent reports in the Army Times, the VA will likely face cuts as Congress looks for ways to trim federal spending by $1.2 trillion over the next 10 years. The deficit reduction committee has until Nov. 18 to decide how to divide the cuts among government agencies and programs. It must produce a formal legislative report to Congress by Nov. 23.
"In tough economic times, it's inevitable that major government agencies will be forced to cut back spending," said Dils, whose law firm handles Veterans' disability claims in West Virginia and North Carolina. "My hope is that the VA will be spared from the worst of the cuts so that our Veterans returning home from Iraq and Afghanistan can get the benefits they deserve."
Earlier this month, the Congressional Research Service, a nonpartisan arm of Congress, provided a report to the Senate Veterans' Affairs committee detailing the types of Veterans' programs that have been subject to budget cuts in prior years. Examples included:

Limiting disability compensation for Veterans incarcerated for felonies;
Modest increases in co-payments for Veterans receiving treatment and prescription medications for non-service related health conditions;
Making Veterans wait until the first day of the following month after approval of benefits claims for payments to begin;
Raising fees for using the Veterans' home loan guarantee program; and,
Verifying income through the Internal Revenue Service for Veterans or survivors receiving pensions for low-income people.
The report made no recommendations about where or how new cost-cutting measures should be applied within the Veterans programs.
"But if the budgets must be slashed, at least lawmakers now have a list of some of the areas that could be the least damaging to Veterans' services overall," Dils said.
"Our attorneys and claims representatives see how vitally important the disability and other Veterans' disability benefits programs are to our disabled clients each day," the West Virginia lawyer continued. "It's crucial for our country to thank these Veterans for their sacrifices by making sure that their needs are accommodated, even when the federal wallet is thin."
Disabled Veterans and their families can access a wide variety of monetary and disability benefits from the VA, such as pensions, burial and cemetery services, vocational and small business services, medical and dental care, nursing home services, mental health and substance abuse treatment, education benefits and other Veterans benefits and services through state Veterans' Affairs agencies.
"All of these are programs that can dramatically affect the quality of a disabled Veteran's life," Dils said. "But beyond that, the Veterans' programs also improve the lives of a Veteran's family or, in tragic circumstances, the people who survive those Veterans after they lose their lives in battle.
"It's important to seek qualified legal assistance in order to ensure a Veteran receives the full amount of those benefits and avoids common roadblocks that are encountered in the claims process."
About Jan Dils, Attorneys at Law, L.C.
Jan Dils, Attorneys at Law, L.C., focuses exclusively on helping individuals with disabilities get the financial help they deserve from the government by seeking benefits from the Department of Veterans' Affairs and the Social Security Administration. The firm features West Virginia offices in Charleston, Parkersburg, Huntington, Logan and Beckley and one office in Charlotte, North Carolina. To learn more about Veterans' benefits and Social Security disability benefits, contact the firm by calling (877) 838-3726 or using its online form.