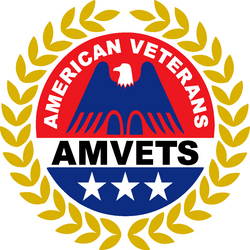 If the VA took full advantage of policies already in place to bill veterans for routine health care, this new proposal wouldn't even be an issue
Lanham, Md. (Vocus) March 17, 2009
Yesterday, President Barack Obama met with leaders from the nation's top veterans service organizations, including AMVETS, in the Roosevelt Room at the White House. AMVETS Executive Director Jim King took the opportunity to voice his concerns over the Administration's controversial proposal for the VA to bill veterans' third-party insurance companies for health care relating to service-connected conditions.
AMVETS was encouraged by the meeting and the opportunity to provide counsel to the President on such a vital issue. However, AMVETS remains concerned that President Obama will continue to push for implementation of the controversial policy.
"We had a cordial meeting with President Obama and his staff Monday afternoon," said King. "Everyone had an opportunity to state and discuss their opinions about the proposed VA third-party billing issue. While we applaud the Administration's support of the largest VA budget increase in history, we remain in conflict over third-party billing. However, AMVETS is encouraged by President Obama's willingness to explore alternatives, and we look forward to working with the Administration to reach resolution on this issue."
During the meeting, Obama said that he would not institute service-connected billing of third-party insurance companies if it would ultimately hurt veterans in any way. To which King responded with several major issues AMVETS has discovered while investigating the potential impact of the new policy.
"One of AMVETS' chief concerns is that this proposal could have a detrimental effect on veterans' insurance premiums and in turn lessen their appeal to prospective employers," said King. "Additionally, if the increased financial burden causes the veteran to reach his or her insurance cap, this could create additional health care accessibility issues not only for the veteran, but for his or her family as well."
After meeting with the President, AMVETS and veterans' leaders sat down with White House Chief of Staff Rahm Emanuel for an in-depth discussion of the controversial proposal. Emanuel remained adamant that the VA must find a way to generate the income internally, a goal that third-party billing would accomplish. However, King noted that the VA already had the authority to bill insurance companies for non-service-connected health care, but that the current collection rate was entirely too low.
"If the VA took full advantage of policies already in place to bill veterans for routine health care, this new proposal wouldn't even be an issue," said King.
King went on to say he looks forward to working with the White House to develop a realistic solution to VA budget issues, without placing the financial burden on service-connected veterans, and that AMVETS remains dedicated to finding other ways for the VA to sustain itself financially, while continuing to provide timely and sufficient care to veterans.
On Thursday, AMVETS legislative staff will once again meet with Emanuel to discuss specific alternatives to service-connected third-party billing.
About AMVETS:
A leader since 1944 in preserving the freedoms secured by America's armed forces, AMVETS provides support for veterans and the active military in procuring their earned entitlements, as well as community service and legislative reform that enhances the quality of life for this nation's citizens and veterans alike. AMVETS is one of the largest congressionally-chartered veterans' service organizations in the United States, and includes members from each branch of the military, including the National Guard and Reserves. To learn more visit http://www.amvets.org.
Media contact:
Ryan Gallucci, media specialist
AMVETS National Headquarters
(401) 487-7921
###