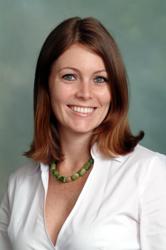 It is always rewarding to work with a client that supports such an important mission
Atlanta, GA (PRWEB) November 17, 2011
Vayu Media one of the premier internet marketing firms in the South East was selected to raise the web profile of Heritage LifePath. The Mission at Heritage Lifepath is to provide to veterans and their families the services and information that they will need to pay for the high cost of long-term care. While caregiving will be challenging, Heritage LifePath helps with the requirements of veterans benefits.
Heritage LifePath helps its clients with an array of services outside of the VA paperwork and documentation. Their Benefits Specialists will make sure that veterans know how to apply for va benefits and get connected with the with help they need at no charge. Heritage Lifepath can help find the partners that work best for each veteran's unique situation. Their Benefits Specialists will help choose the right products and services for each special need and help find trusted sources for care. They have carefully selected a group of multiple partners around the country to ensure that veterans are receiving the highest quality of care.
"It is always rewarding to work with a client that supports such an important mission. Recently we celebrated Veterans Day and our veterans were in the spot light. However, we need to keep our veterans in mind all year long. This is what Vayu Media will do by supporting Heritage LifePath" explained Jennifer Dunphy, VP of Marketing at Vayu Media.
Vayu Media is the leading Atlanta SEO firm serving clients nationwide in a wide ranging spectrum of industries. Vayu Media focuses on establishing web leadership positions for their clients thru the development of custom strategic search engine marketing campaigns. Vayu Media has successfully supported campaigns in the professional services, retail, technology, hospitality and travel, and ecommerce business segments.
###