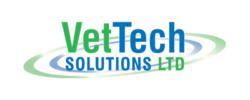 When asked if they would buy more stock from us, the answer was a resounding yes
Cheshire, UK (PRWEB UK) 26 April 2013
Based in the UK's leafy county of Cheshire, VetTech Solutions have long been the preferred veterinary equipment supplier to many of the countries leading educational institutes and veterinary surgeries.
Over the last twelve months the business has increased its market position both domestically and abroad and is now recognised as a major force in Europe.
As well as increasing sales reach, VetTech Solutions have also expanded their service portfolio to include veterinary supplies. VetTech clients can now order highly bespoke equipment alongside standard day-to-day supplies from the same familiar provider.
Commenting on the success, VetTech's UK Sales Director said:
"We've always been highly regarded for the quality of our bespoke veterinary equipment. Over the past 12 months we have expanded our service range to include vet supplies which compliments our existing services. It's been a great success with our clients and take up has exceeded expectations."
With plans to continue innovating new equipment and services the business is poised to expand operational and stock capacity over the coming months.
VetTech's Managing Director commented:
"After listening to our clients feedback, we found that they really valued our personable and attentive service. When asked if they would buy more standard stock from us, the answer was a resounding yes. This gave us the green light to stock and supply more standard veterinary supplies along side our bespoke equipment."
Adding:
"Our new website has been a major driving factor in promoting our more commercial products. It's also improved the efficiency of how our clients order from us and has been a resounding success all round."
About Vet Tech
Founded over 10 years ago, Vet Tech Solutions are a growing team with a collective experience of over seventy years in the veterinary technology industry. Their goal is to provide a personable yet professional service to all its client.
Vet Tech produce new anaesthetic equipment for each clients own particular and bespoke requirements. Their highly trained engineers also have skills to upgrade any existing systems and fully qualified service engineers can visit premises for anaesthetic machine servicing or fault finding on existing circuits.
Other veterinary supplies sold cover a variety of veterinary needs, including a full PPE range, suture products, anaesthesia equipment, heating equipment, animal handling, instruments and dosing equipment to name just a few with new innovative and exciting products being planned for introduction in the near future.