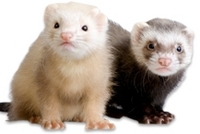 Our company thrives as an expansive resource in veterinary medicine
Scottsdale, AZ (PRWEB) May 5, 2010
While important veterinary drugs remain in short supply, business has been booming for Diamondback Drugs. The leading nationwide veterinary pharmacy is busy compounding a variety of medications, answering the call for numerous animal care specialists and their domestic, exotic and wildlife patients.
"Our company thrives as an expansive resource in veterinary medicine," said Michael Blaire, co-founder of Diamondback Drugs. "We fulfill a critical need in animal care with our swift response to veterinary drug shortages."
With shortages of veterinary drugs such a commonality, Blaire said that veterinarians, zoos, aquariums and animal sanctuaries alike have come to rely on his compounding pharmacy to prevent lapses in treatment and provide the best possible therapy for patients.
Items that recently went on backorder and are now available through the veterinary pharmacy include Cimetidine, Ranitidine and Metoclopramide, as well as Pentoxifylline and Ciprofloxacin.
According to Blaire, the success of Diamondback Drugs has led to global recognition. "We recently formulated an antibiotic for one of the most revered animal sanctuaries in Victoria, Australia," he said. "The wildlife refuge sought our help with a wombat population that had been suffering from a unique infection."
In addition to customized medications and effectively tackling issues with veterinary drug shortages, Rory Albert, who co-founded the veterinary pharmacy with Blaire, pointed to an unmatched level of personalized service. Case in point, during the August 2009 Station Fire, which set over 160,000 acres ablaze in the Angeles National Forest just north of Los Angeles, Diamondback Drugs came to the aid of the Wildlife Waystation, a non-profit sanctuary for wild and exotic animals.
"We had to evacuate 90 percent of the animals residing at the sanctuary," said Astrid Pulley, head veterinarian at the Wildlife Waystation. "The evacuation process was expensive and depleted the majority of our veterinary and anesthesia supplies."
Pulley said that upon hearing of the situation, Diamondback Drugs found a way to replenish the anesthetic drugs overnight, even in the face of closed roads and lingering fire danger. "They also replaced them for free."
"Our veterinary pharmacy is knowledgeable, fast and efficient," said Albert. "But our most important ingredient is customer care."
For more information, contact Albert or Blaire at 866-578-4420 or visit the Diamondback Drugs Web site.
About Wildlife Waystation
The Wildlife Waystation is a non-profit sanctuary dedicated to the shelter and care of wild and exotic animals. We rescue, rehabilitate, relocate and provide sanctuary to animals from around the world, as well as native wildlife. Founded by Martine Colette and located in the Angeles National Forest of Southern California, the licensed 160-acre refuge is run by a passionate team of staff and volunteers. Since its establishment in 1976, the Wildlife Waystation has provided sanctuary to over 75,000 animals.
About Diamondback Drugs
Established in 2001, Diamondback Drugs is a leading veterinary compounding pharmacy that provides customized services for veterinarians, pet owners and animal care professionals. Meeting the health care needs of domestic and exotic animals, Diamondback Drugs houses a dedicated team of veterinary pharmacists and technicians who have mastered rigorous training in prescription compounding. Operating nationwide, with offices in Scottsdale, Arizona, Diamondback Drugs stocks the widest range of medications, bases and flavors and maintains longstanding client relationships with a number of reputable veterinarians, zoos and aquariums.
# # #