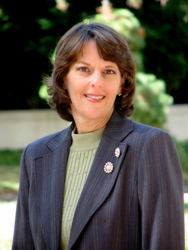 With the addition of Teresa Hanson to our leadership team, we are well positioned for success.
Fort Worth, TX (Vocus) February 26, 2009
Vétoquinol USA is proud to announce the addition of Teresa Hanson as U.S. director of marketing and product management.
As director of marketing and product management, Hanson will lead all marketing and product management-related activities for Vétoquinol USA's veterinary and retail segments, including Tomlyn Products. With more than 20 years of experience in business development, sales support and comprehensive marketing communications management, Hanson is responsible for refining the company's position in the industry and increasing its awareness among veterinary professionals and pet owners.
Before joining the Vétoquinol team, Hanson served in several marketing and business development leadership roles at Electronic Data Systems. She graduated from the University of Texas at Arlington with a bachelor's in marketing and a master's in business administration.
"At Vétoquinol USA, our goals are providing products that enable veterinarians to practice better medicine and better manage their practices and offering pet owners a comprehensive line of wellness products for the life of their pets," said Manny Martinez, managing director. "With the addition of Teresa Hanson to our leadership team, we are well positioned for success."
Hanson will be based at Vétoquinol USA's Fort Worth, Texas headquarters.
About Vétoquinol
Vétoquinol USA is owned by Vétoquinol S.A., a family-owned animal health products company founded in 1933 in Lure, France. Vétoquinol, which celebrated its 75th anniversary in 2008, is an independent veterinary pharmaceutical laboratory dedicated exclusively to both the companion animal and livestock markets. The company is the 11th largest laboratory in the world, and nearly 80 percent of its revenues come from outside France. Vétoquinol engages in the research and development, production and marketing of medical and dietary products. Vétoquinol has positioned itself in the curative sector, and has developed expertise in three major therapeutic fields: anti-infectives, pain management and anti-inflammatories, and cardiology and nephrology. The Group currently distributes its products in one hundred countries throughout Europe, North America and Asia, with subsidiaries in 22 different countries and a network of 140 distributor partners. The Company has more than 1,400 employees worldwide.
# # #