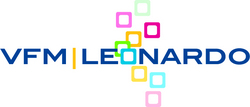 Toronto, ON & London, UK (PRWEB) August 25, 2009
VFM Leonardo, leader in online visual content distribution for hotels, today announced an expanded relationship with Concur (NASDAQ: CNQR), to provide hotel still images and rich media to Concur for use within their online corporate travel booking solutions- Concur® Travel & Expense and Concur® Cliqbook Travel. This agreement expands VFM Leonardo's VNetwork™, the largest and most universally accepted visual content distribution network for the global travel industry to include distribution of still images to Concur in addition to rich media.
As the exclusive provider of still and rich visual content to Concur, VFM Leonardo will supply digital photos for all of the hotels in their database, over 1,000,000 images for 90,000 hotels worldwide, for display within Concur's booking tool. In order to display rich media (virtual tours, video and flash presentations), hotels can subscribe to VFM Leonardo's VBrochure Premium or VScape Premium editions or higher.
"We are pleased to provide travel planners who use Concur's solutions with visual content that makes it easy to choose the accommodations that best suit the traveler's needs. With direct feeds from VFM Leonardo and the implementation of their best in class multimedia viewer, we are confident that Concur users will always see the best, most current hotel visual content," states Peter Kraus, Senior Director, Supplier Relations for Concur.
"Concur is clearly recognized as a market leader in corporate travel technology. We are proud to extend the relationship that we've already enjoyed for several years in providing Concur with rich media to now include a full still image feed and an opportunity for hotels to also get their photos in front of Concur customers," Paolo Boni, President & CEO of VFM Leonardo.
About Concur
Concur is the world's leading provider of on-demand Employee Spend Management services. Trusted by thousands of organizations to reach millions of employees, Concur's award-winning solutions streamline business travel and expense reporting, and improve invoice processing - delivering rapid ROI by helping companies increase efficiency, control employee spend and drive down operational costs. Learn more at http://www.concur.com/.
About VFM Leonardo
VFM Leonardo is a technology leader in online visual content management and distribution systems. VFM Leonardo's VScape® and VBrochure™ products leverage the distribution capabilities of the VNetwork™, the most universally accepted and largest online visual content distribution network for the global travel industry including all four global distribution systems (GDSs), Pegasus and travel-related channels including online travel agencies, travel research and supplier web sites, search portals and major travel intermediaries. VFM Leonardo offers the hotel industry the most effective digital asset management and online merchandising systems available today and efficiently delivers over 1,000,000 visual images (photos, virtual tours and videos) to more than 30,000 travel channels and websites in the VNetwork including Amadeus, Galileo, Sabre, Worldspan, Pegasus, Travelocity, Orbitz, Priceline, Tripadvisor, Yahoo! Travel, Kayak, Google and many more for 90,000 hotels worldwide. For more information about VFM Leonardo, visit vfmleonardo.com. Follow us on Twitter at twitter.com/VFMLeonardo.
Media Contact:
Julie Vieth
Communications Specialist
VFM Leonardo Inc.
http://www.vfmleonardo.com
111 Peter Street, 5th Floor
Toronto, ON, M5V 2H1 Canada
Toll free: 1-877-593-6634
Phone: 416-263-5446
Fax: 416-593-7572
# # #